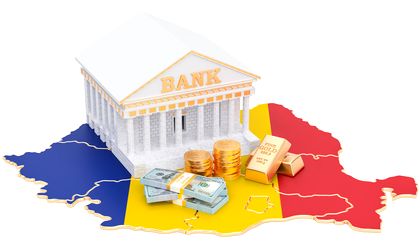 The 34 banks operating in Romania have registered total profits of RON 2.75 billion (EUR 579 million) in the first half of this year, down 23.4 percent year-on-year, as declining rates at government bonds and future economic corrections increase the risk of major challenges for the local financial sector.
The total bank assets in Romania increased by 5.6 percent year-on-year in June, up to RON 458.8 billion (EUR 96.6 billion), equal to around 45 percent of the estimated GDP in 2019.
The return on assets (ROA) key-index declined in June 2019 compared with June 2018, from 1.66 percent to 1.21 percent, according to central bank series consulted by Business Review.
Romania's major banks have posted impressive profits last year as their interest income, related to rising interest rates on loans in a moment when inflation peaked, significantly increased.
During the last few years, the government has adopted a strategy of wage-led growth, stimulating household consumption and GDP growth rates, but this model has generated larger fiscal and current account deficits – as well as higher inflation rates.
The improved results of Romanian banks are due to a sharp decline of non-performing loans (NPL) ratio, from 5.71 percent in June 2018 to 4.74 percent – the lowest level since 2009 – in June 2019, according to central bank's data.
But banks still struggle to find clients for their loans, as loan-to-deposit ratio key-index has continued to decrease – from 75.2 percent in June 2018 to 74.7 percent in June 2019, despite higher consumer and mortgage loans' demand from individuals.
Romania's banking system has currently 34 banks, after a period of consolidation.