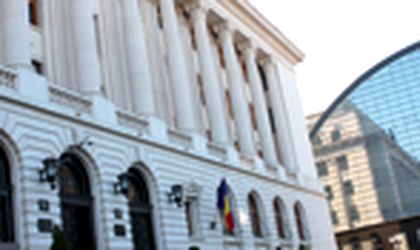 The foreign exchange reserves of the National Bank of Romania (NBR) reached EUR 33.1 billion at end-December 2011, which is an increase of almost EUR 1.5 billion from the previous month. In the same period, Romania's gold stock remained unchanged at 103.7 tons, with a market value of EUR 4 billion.
The international reserves of Romania, including foreign currencies and gold, stood at EUR 37.2 billion at end-December 2011.
During December, capital inflows stood at EUR 1.9 billion, while outflows totaled EUR 545 million.
In January 2012, due payments on public and publicly guaranteed foreign currency denominated debt amount to EUR 142 million.
Ovidiu Posirca