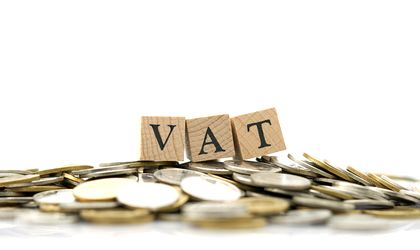 Romania lost EUR 6.41 billion in 2017 in uncollected Value-Added Tax (VAT) revenues, the largest share of all EU member states, according to a study released on Thursday by the European Commission.
The "VAT gap"is the overall difference between the expected VAT revenue and the amount actually collected by each country.
Romania recorded the largest national VAT Gap with 36 percent of VAT revenues going missing in 2017. This was followed by Greece (34 percent) and Lithuania (25 percent).
According to the EC's estimations, Romania's VAT gap should reduce to 32.5 percent in 2018, with revenues increasing from EUR 11.25 billion to EUR 12.68 billion.
The smallest gaps were in Sweden, Luxembourg and Cyprus where only 1 percent of VAT revenues on average were lost. In absolute terms, the highest VAT Gap of around EUR 33.5 billion was in Italy.
VAT revenues are lost by states due to fraud and evasion, tax avoidance, bankruptcies, financial insolvencies as well as miscalculations.
"The favourable economic climate and some short-term policy solutions put in place by the EU helped to lower the VAT Gap in 2017. However, to achieve more meaningful progress we will need to see a thorough reform of the VAT system to make it more fraud-proof. Our proposals to introduce a definitive and business-friendly VAT system remain on the table. Member States cannot afford to stand by while billions are lost to illegal VAT carousel fraud and inconsistencies in the system," said Pierre Moscovici, Commissioner for Economic and Financial Affairs, Taxation and Customs.
Across the EU, the EC's study shows that the gap has reduced somewhat compared to previous years, but remains very high, totalling EUR 137 billion in 2017. The VAT Gap in 2017 represents 11.2 percent of total VAT revenues in the EU, compared to 12.2 percent the year before. This downward trend can now be observed for the fifth consecutive year.