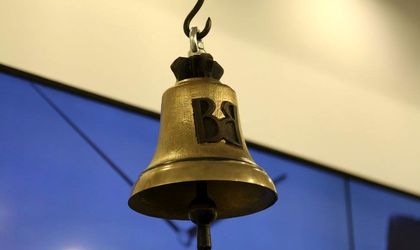 Offering dividend returns to investors of 7-8 percent in 2017, well above the European average of 2-3 percent, Romania is ranked first in a worldwide survey by Tradeville.
The survey estimates that in 2018 private equity companies will maintain the same profit distribution rate. For companies where the Romanian state has a majority stake, the analysis followed two scenarios: with a 50 percent distribution rate, investors would earn 7.67 percent, while a 90 percent distribution rate would yield a return of 8.83 percent.
Globally, there is a growing trend in dividend value, reaching a record high of USD 497.4 billion in the second quarter of 2018, up by approximately 13 percent year-on-year. New record dividend values ​​were recorded in 12 countries, including France, Japan and the United States. Also in the second quarter, the dividend distribution rate globally increased by 9.5 percent year-on-year.
In 2017, the dividend yield at Bucharest Stock Exchange's main index, the BET index, was approximately 7.6 percent.
In addition to the tax benefits it offers, dividends can be a support point for investors in volatile times. Lately, the average dividend yield was significantly higher than the yields of traditional fixed-income financial instruments (bank deposits and government securities), which have a higher market risk than the latter, the report shows.