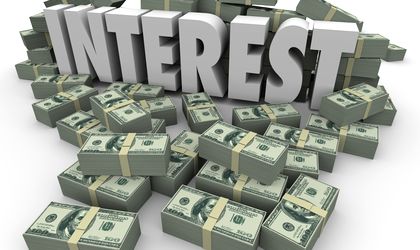 Romania applies starting today a new reference rate for banking interest rates, replacing the ROBOR index, aiming to cut borrowing costs despite a high-inflation environment.
The new reference rate, called Reference index for consumer credits (RICC), was calculated on Thursday at 2.36 percent by the central bank on the basis of government rules.
The new rate is much lower than the interbank market interest rates (ROBOR) – the 3-month ROBOR, the former reference rate for borrowing costs in Romania, is now 3.32 percent per annum.
The government says that the new formula will lower the cost of credit in Romania but many independent experts considers that this is an economic nonsense.
Economic science points out that interest rates are basically a hedge against inflation so trying to lower borrowing costs in a high-inflation environment – like Romania today – will erode the return of capital and savings of both companies and households.
The latest official data showed that Romania's annual inflation rate increased to 4 percent in March – the highest level in the EU -, from 3.8 percent in February, as food and fuel prices went up and RON's depreciation fueled price increases in imported goods.
And the perspectives regarding inflation are not positive.
"While not our base case, we believe the chances for a rate hike this year have increased. For now, we think it's likely the central bank will try to maintain tight liquidity conditions and wait for inflation to calm down. A rate hike might be more seriously considered to anchor inflation expectations if inflation persistently stays above the target band in the second half of 2019," ING Bank analysts said in a recent report.