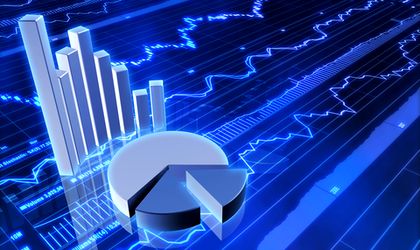 Romania's three-month money market interest rate (ROBOR) continues on an upward trend reaching another 4 and half years' high at 3.42 percent. The volatility of the indicator has also caught the attention of booking agents so now it is rated in bets at Stanleybet, which has launched a special bet on whether ROBOR will reach 3.5 percent by July 31, according to Economica.net.
The booking agent also has a bet for the end of the year with odds of 2.5 that ROBOR will reach 4 percent, against 1.4 odds that it will not reach 4 percent. For the July 31 bet, the odds are 1.4 that ROBOR will reach 3.5 percent and 2.75 odds that it will not touch the limit. The odds mean that for a 100 RON bet that ROBOR will not reach 3.5 percent by the end of the month the gain is RON 275 if the bet is cleared.
The level of 3.42 percent is the highest since February 2014, meaning that people who have taken out a bank loan after that month will see their bank installments rising.
According to BNR data, the 3-month ROBOR stood at 2.05 percent at the beginning of this year. In the same period last year, the rate was at 0.87 percent per year.
The 6-month index used to calculate interest rates on mortgage loans dropped slightly on Tuesday, to 3.51 percent, from 3.52 percent on Monday.
ROBOR at nine months, representing the interest rate paid on RON loans attracted by commercial banks from other commercial banks, dropped to 3.55 percent per annum (from 3.56 percent on Monday) and the ROBOR index at 12 months reached 3.61 percent per year, from 3.62 percent per annum on the previous day.