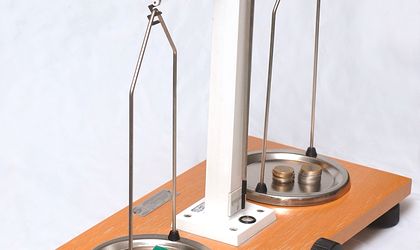 With the first full year of crisis in Romania nearing an end, local lenders are looking back on a 2009 characterized by staff reductions, branch closures and a credit crunch. Rather than continue their relentless march towards greater expansion, banks have focused on keeping their current customers loyal by launching customized products and services in tune with these straitened times.
By Anda Dragan
Although the downturn started in September last year, 2008 was a good one for many lenders in Romania.
They posted significant results and continued to implement their plans for development. It was 2009 that proved to be the first full year of crisis both for the Romanian market as a whole and for the local banking industry. In response, many players put their previous plans on the back burner.
According to National Bank of Romania (BNR) data, the total value of banking assets was EUR 76.8 billion in September 2009, 54 percent of which were held by the top five banks on the market. The banking system posted a solvability indicator of 13.7 percent in the same period. Among foreign investors in local banking, Greece, Austria, the Netherlands, Hungary, France, Italy, Portugal, Cyprus and Germany were the major ones.
Along with the other EU member states, they owned 93.6 percent of the total foreign equity.
Meanwhile, the BNR's information indicates that the local banking system posted a ROE (return on equity) of 3.2 percent, a ROA (return on assets) of 0.28 percent and a RON 680 million net profit in September.
Lower salaries for fewer employees
2009 has brought a cautious approach, the freezing of loans, cost-cutting measures and strategies to increase lenders' efficiency. A reduction in the number of branches nationwide, a slackening in aggressive development strategies and a halt on hiring new people were some of the most significant trends of the year.
Many banks have been more prudent in extending their local branch network, which has become a secondary priority.
Currently the lenders on the market fall into three categories: those which have stopped expansion, those which have opened a handful of branches this year and those which intend to expand their local network on the medium term.
According to BNR's data, some 6,552 credit institution units were operational last December, while the number had decreased to 6, 464 inSeptember.
The number of employees working for these institutions similarly dropped, from 71,622 in December 2008 to 68,462 in September. But for some lenders, the reduction of the workforce was a marginal one, as they moved mainly to curb potential excesses.
One of the major features of the banking workforce this year was the low staff migration, due to the higher uncertainty and employees' reluctance to change jobs. Staff turnover across the industry has dropped from double digits – a few years ago – to a single digit, not far above zero, in the last year. Moreover, lenders were not as keen to hire new people this year as they had been in the past.
Their recruitment plans were more limited than in previous years and were specific, strictly related to tangible needs. Bankers also felt the change in their pockets. Remuneration was cut through lower bonuses and fewer financial benefits from some segments such as sales, retail and loans.
Banks pin hopes on new products and services
The current downturn has given fresh impetus to the race to get more customers. After many years of aggressive expansion nationwide, lenders are now trying to find ways both to attract new customers and to retain their existing ones. Launching new products and services that address specific needs seems to be one of the key planks in their strategies.
Banks identified available niches such as pensioners, members of the liberal professions, children, teenagers, students and tenants associations, viewing them as new sources of income generation this year. All this is clear evidence that lenders' investments in 2009 went mainly into developing new products and services, rather than opening new branches. Another distinct trend on the local banking market has been lenders' focus on customized products and services, adapted to the current economic conditions. It is no longer enough to offer a customized product; it must be designed to reflect the customer's current needs.
Google Friend (a project launched by Banca Transilvania in conjunction with Google, meant to support entrepreneurs in promoting their business through Google AdWords), consultancy services for corporate customers (OTP), grace periods for some types of loans (GarantiBank) and alternative solutions to facilitate loan repayments (RBS) are among the examples. Furthermore, some lenders decided to relax some credit conditions, in order to sign up new borrowers.
"This move could also be driven by the market conditions (the fall in inter-bank interest) or the fiercer competition. Moreover, taking into account customers' low appetite for loans in the last year, it could simply be a way to boost demand for borrowing and consumption," says Dragos Cabat, managing partner of consultancy firm Financial View.
With lending stalling, banks needed to find new ways to generate income. Savings accounts with attractive interest rates were one route that some opted for. But specialization is the key in any industry, especially in banking as the market matures and Romanian customers become more sophisticated in their demands.
According to specialists, the buzzword is loyalty. Once people choose a bank, they hardly ever move to another one.
A customer would never change banks for similar products and services. As a result, the easiest thing is for banks to retain their existing customers, and the hardest is to attract new ones.
Increasing efficiency
Last but not least, one of the top priorities for lenders this year has been to increase the efficiency of their activity, because it is more expensive to retain some underperforming activities than drop them. One such example is unused POSs, which have been relocated to other retailers that exploit them better.
Despite the economic woes, the local market has even seen a couple of new players arrive. The business press announced this year the emergence of two new banks – Banca Feroviara and GE GarantiBank. They were authorized by the BNR in the second half of 2009, with Banca Feroviara having been operational since November.
What's next?
According to Cabat, lending should recover in the coming months. "However, it is important this recovery takes place gradually and does not drive the same easy access to loans as in 2007 and 2008." In his opinion, the fight for market share and the exposure to risk should be considered in tandem. "Otherwise, in the future we could see a return to the current problems of distressed loans portfolios and provisions related to them," warns the managing partner.
He adds that in the current context lenders are under pressure to build up lending as soon as possible. "In these conditions, innovative solutions are needed in order to attract customers and to 'reduce the risk'," says Cabat. But according to him, some of these special solutions will gradually disappear after the crisis, simply because there will be no need for them.
Like many other consumers hit by the current crisis, Romanians are awaiting the favorable conditions that will persuade them borrow again. "Therefore, it is possible that the customers who can afford to take out a loan at the present – but were afraid to do so in the current market conditions – will decide to go ahead. Banks hope the lending recovery will have a 'snowball effect' both for the demand for banking products and for the consumption," concluded Cabat.