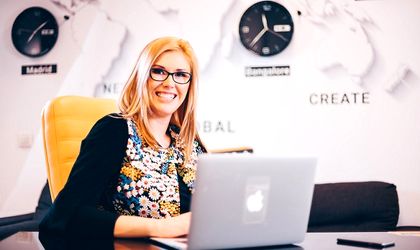 Revolut, the fast-growing fintech company that recently opened an office in Romania, celebrates entry to the market by offering new users the first free card. A digital banking alternative, Revolut offers payment notifications, integrated budgeting tools, and the ability to spend money without taxes and hidden commissions anywhere in the world.
Revolution has reached 30,000 users in Romania and aims to reach 100,000 by the end of the year. Those 30,000 users have so far made over 450,000 transactions worth a total of USD 15 million. The cities in Romania with the highest number of Revolut users are Bucharest and Cluj-Napoca, followed closely by Timisoara, Iasi and Brasov. The average age of Revolut users in Romania is 33 years old, and their favorite retailers are Uber, Aliexpress, McDonald's and Carrefour.
Revolut users have spent no taxes and hidden fees in the country and abroad and, moreover, have used Vaults safes, the newly released saving option to raise money for their financial goals. Vaults safes function as a digital "puck" and allow users to round each transaction with Revolut and save the difference. The Romanians have opened more than 4,500 Vaults safes and have saved over RON 270,000 so far, the most popular being holidays, buying a new car or weddings. 
In order to benefit from this limited offer, the users should:
Go to http://bit.ly/RevRo and enter their mobile phone number;
Access the SMS link to download the Revolut app from the Play Store (for Android phones) or the App Store (for iPhone);
Open a current account from the app;
Uploads the minimum amount of RON 50 into their account (this amount can be immediately spent);
Select and order their first physical card with standard delivery. 
"We are here to shake the foundation of the banking-financial industry and the banks that have taken advantage of their customers for too long, perceiving hidden taxes and fees and using questionable technology," says Irina Scarlat, country manager of Revolut Romania.