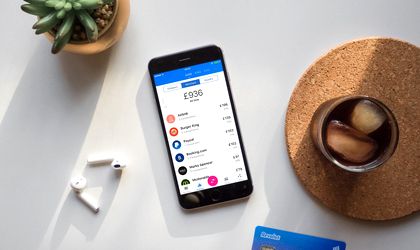 Revolut has obtained the European banking licence and announced its plans to provide users with complete current accounts, as well as the possibility of taking out loans and trading shares without fees. The fintech will begin implementing the licence next year, focusing initially on smaller European countries, ahead of subsequent development in key markets such as the UK, France, Germany or Poland.
Released three years ago, Revolut originally attracted customers by offering them the opportunity to spend and transfer money anywhere in the world at the real exchange rate. Since then, the company has exceeded three million users and has added features such as spending visibility, budget control, and saving money.
In December last year, the company began offering cryptocurrency exposure, as users could sell and buy directly from the app, and in August it announced plans to launch a no-fee investment platform in the UK and Europe at the beginning of 2019.
A banking licence will allow users to deposit their wages directly into Revolut, and deposits will be guaranteed up to EUR 100,000 through the European Deposit Guarantee Scheme. In addition, Revolut will start working to provide overdraft to users as well as competitive interest loans to traditional lenders on the market for both individuals and legal entities.
"Now that we have obtained the banking licence, we have made progress in developing the no-fee investment platform and are in the final stages of launching five international markets, we can confirm our reputation as the Amazon of Banking. Our vision is simple: an application with tens of millions of users where you can manage your entire financial life with technology at the lowest cost," said Nik Storonsky, Revolut Founder & CEO.
"With over 115,000 users, Revolut is the fastest-growing fintech in Romania, but that's not enough. We will not stop until Revolut becomes the main card used by Romanians and I trust that we will get there after we launch the current accounts, lending options and no-fee investment platform," Storonsky continued.
In addition to launching on international markets and developing a no-fee investment platform, a key area of ​​interest for the company is its entry into the credit market. Revolut plans to offer standard overdraft options as well as loans to individuals and businesses at competitive rates.
"Our vision is that our users, individuals and businesses alike, will be able to apply for a loan in minutes, directly from the app, and will have their money in their accounts almost immediately. We will remove the bureaucratic process and offer better terms than traditional creditors," completed Storonsky.
Revolut has seen spectacular growth over the past 12 months. The company today opens between 8,000 and 10,000 daily accounts and users trade more than USD 4 billion a month. Revolut revenues rose fivefold last year, and the company reached its profitability threshold in December 2017.
The company announced plans to expand to other markets outside Europe and expects to launch in the United States, Canada, Singapore, Japan, Australia and New Zealand in the early part of next year. The global expansion will allow Revolut users in Europe to have local account details in the new markets and to transfer money instantly to these markets.