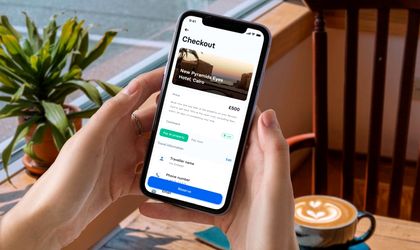 Revolut, the global financial super app with more than 18 million customers worldwide, of which 1.6 million in the local market, has today announced a new feature available for its travel product Stays. With travel restrictions beginning to ease around the globe, and a holiday abroad now a top priority for many, Revolut users can choose to pay for their accomodation upfront or when they arrive at the property, with options ranging from bargain B&Bs to unique, luxury lodges. 
With Revolut Stays, Revolut users in the UK and EEA can make a reservation in-app and conveniently choose to pay later at the property with their Revolut card or pay upfront in-app when they make their booking. Premium and Metal customers receive 10% cashback and Standard and Plus customers receive 7.5% cashback, when paying with Revolut. The funds  will be deposited directly into their Revolut account instantly, when paying upfront, and on the 17th of the next month, after check-out, if they choose to pay at the property. Regardless of plan, Revolut customers will be able to access exclusive rates on accommodation, with no booking fees* when booking through Revolut Stays.   
"Many of us have been dreaming of our next holiday for the past two years: now, with travel restrictions easing but prices rising, helping people spread the cost of those holidays is something we're delighted to offer,' said Christopher Guttridge, Lifestyle Product Lead at Revolut. 'On top of Revolut's amazing cashback deals, which offer up to 10% back on the cost of their accommodation, this helps to show that using Revolut Stays really is the best way to get great deals on trips – whether it's the family summer sunshine holiday, a staycation or just a weekend away." 
Last year, Romanian Revolut users spent + 76% more than in 2020 on traveling and services related to tourism like car rental, airline tickets, hotel and resort accommodation also increased.  
As 50% of the local Revolut customers declared in a survey on 2022 Resolutions** that they intend to better manage their financial resources, Stays is available as a handy resource to ensure they can still enjoy travelling while staying in control of their finances. From bargain B&Bs to luxury lodges, Revolut customers can discover and book amazing accommodations at 750,000 venues all around the world in minutes. Also according to the same survey, 33% of the Romanian respondents said that in 2022 they would love to spend more time with their families and loved ones.