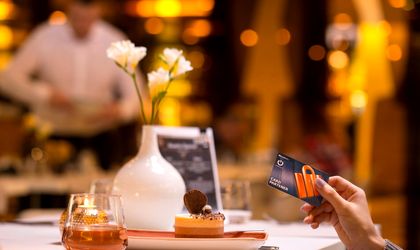 Auka, a Norwegian financial technology company, launches the "Mobile Payment Solutions for SMEs in Romania" report, which provides an analysis of the main factors that influence the growth and adoption of mobile payments among retailers in Romania.
The report is based on a market survey conducted in January 2019 on a sample of 28,000 respondents – SMEs in services, commerce and the hospitality industry, from all 28 EU Member States. Starting from questions about the current consumption of mobile payments in Romania and the challenges of small and medium-sized companies, the report identifies the trends in this field on the domestic market.
"From our point of view, Romania is a market with potential for mobile payments. Although most Romanians still rely heavily on cash, we can see from the report that there is a transition to more innovative ways of payments that are already adopted in other markets. In particular, there is a strong technological ecosystem in Romania, with a growing community, so we encourage consumers and companies to adopt these new methods, which will ultimately lead to the growth of business performance and the growth of the economy as a whole," said Daniel Doderlein, CEO, Auka.
If we refer to payments, Romania is still behind many of Europe's neighbors. While consumers and companies in Romania now have more access to mobile payments, efforts must be made to educate and inform the general public about their benefits in terms of safety, security and affordability, given that most of the transactions are still under cash form.
Here are the most important results of the study
Online presence
Approximately 87 percent of representatives of small and medium-sized companies in Romania stated that the organizations they represent have an online presence very close to the European average of 88 percent. The percentage is similar to the market in Bulgaria and Greece.
The industries with the most visible presence in online are retail and hospitality, two of them far ahead of others.
The reasons why these segments register the best online presence are: revenue growth through e-commerce (38 percent), attraction or retention of new customers (36 percent) and increased direct interactions between brand and consumers (13 percent).
Payment methods
In Romania, 88 percent of the respondents stated that the organizations they represent accept the cash payment, and 87 percent said that their companies accept the card payment. These percentages are a significant increase, indicating that card payment has reached a much higher level than the European average of only 78 percent. Compared to other EU countries, Romania is in the presence of countries such as Austria (58 percent), Belgium (73 percent) or even Great Britain (73 percent).
Approximately 58 percent of small and medium businesses use mobile payment, regardless of contactless technology, e-wallets, or QR codes. And in this respect, small and medium-sized companies in Romania seem to excel compared to the European average or neighboring countries.
In other EU Member States, accepting payments by mobile phone (either contactless or electronic wallet) seems to be a representative feature of the hospitality industry. At the opposite end, district boutiques and beverage and cigarette stores seem to be the least willing to accept mobile phone payment, regardless of the form used. Cash is still in power among these small distributors.
Approximately 39 percent of respondents in Romania indicated that they would consider placing mobile payments, while 40 percent said they were still unsure of the decision to adopt this type of payment.
Challenges for card, cash or mobile technology
About 51 percent of respondents in Romania indicated that at the time of completing the questionnaire they did not encounter any problem regarding payment by cash, card or mobile technology.
However, one-third of respondents said that cash payment is time-consuming, and there is dissatisfaction with this compared to card payment, which is much faster in this respect.
What do small and medium-sized companies prefer in Romania?
The preferred method of payment among small and medium-sized companies in Romania remains the cash, about two-thirds (60 percent) of respondents to the study in Romania nominating it as the most commonly used. Non-cash payments (card or mobile) were preferred by only 40 percent of respondents in Romania. The conclusions of this report show that, despite the fact that most SMEs in Romania do not encounter a problem when making non-cash payments, they show a clear reticence towards digital methods. This can only show the need to educate all categories of payment users, whether we are talking about companies or ordinary consumers.
As the main reasons for which entrepreneurs prefer and accept as a method of payment the cash at the expense of non-cash payments, customers' requests and habits were mentioned. It is worth mentioning here that the preferences of the final consumers have the greatest influence on the entrepreneurs in the decision to adopt a method of payment to the detriment of another.
Approximately 63 percent of respondents in Romania stated that government decisions or legislative changes in the field had little or no influence on them.
Ask about payment trends, 78 percent of respondents in Romania indicated that over the next 10 years mobile payments (either contactless or other) would be dominant. The same opinion is reflected also at European level, the average of respondents who consider digital and non-cash payment methods as the future accounting for about 72 percent.
How payment methods are promoted in Romania
About 39 percent of respondents in Romania said they are promoting different payment methods through OOH productions and offline advertising. Surprisingly, online advertising of accepted payment methods does not seem to be in the interest of small and medium-sized companies to attract their customers.
Respondents from Romania were also asked to classify the problems they are facing in the level of sales growth. According to the obtained answers, the lack of knowledge in the field of marketing, sales and customer relations seems to be the most important problems identified:
43 percent said their brand is not well known;
38 percent said that other brands are perceived as more affordable compared to brands in their own portfolio;
20 percent said their main barrier was the lack of marketing knowledge and the tools needed to promote the goods and services traded.