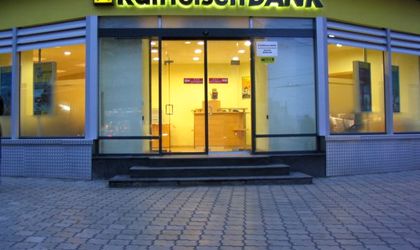 The digital banking it gaining ground as the consumer are using more and more. The Direct Debit from Raiffeisen Bank is gaining against cash payments at the counter as the bank carries out over 3 million automated payments to utility providers, insurers, associations, etc.
In Raiffeisen Bank's Internet and Mobile Banking Applications, you can find all Romanian suppliers who collect bills via Direct Debit.
With Direct Debit you can do a lot of automated operations:
Easily activated, altered or terminated through Internet Banking or Mobile Banking applications;
it is quick and inexpensive – customers get rid of the bills of care, and they are paid automatically, without delays or costs;
is included in the "Zero Simple" and "Zero All" current account bundles – its cost is 0 and there is no transaction limit.
payments are visible on your bank statement in Raiffeisen Online or Smart Mobile;
security of payments within the limits of amounts – the payer can set a maximum limit up to which his account can be debited for payment of an invoice;
Direct Debit Service offered by Raiffeisen Bank is fully electronic, following the digital trend in which the bank invests for the convenience of its customers.
"It is a banking service that adds dependence on first use: you activate it and forget paying bills. The bank manages payments, and you earn time, avoid queues forever, control by setting a maximum payout limit, according to your history with each vendor. In fact, the Direct Debit service becomes a personal digital accountant for the customer, providing one of the safest, easiest and cheapest payment solutions for invoices," said Florentina Stilu, Cash Management at Raiffeisen Bank.
Raiffeisen Bank serves 2 million individuals, approximately 100,000 SMEs and 5,600 corporations. At the end of the first half of 2018, the bank had 5,099 employees, 433 agencies across the country, over 900 ATMs, approximately 19,300 EPOSs, and 210 multifunction machines (MFMs).