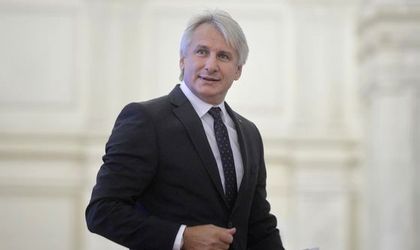 The Romanian government has promised special pensions for several thousand public employees, but recently said these pensions would be subject to a "solidarity tax" in order to calm spirits in a country that may soon experience a new economic crisis due to irresponsible public spending. This new tax should be defined by the end of the month, according to the Finance minister. For now, all we know is that it could apply to pensions that exceed RON 10,000.
Special entitlements will be granted not only to magistrates and military, but also to mayors, deputy mayors, presidents and vice-presidents of county councils. For these four new categories of public officials, pensions will be between RON 800 and RON 2,400, according to ther recently-passed Administrative Code. Pensions are granted to those who have served at least one full term as a local official and can be multiplied for up to a maximum of three terms.
Special pensions are cumulated with other types of income, including the regular pension, and are paid from the national budget. No special pensions will be granted to persons who are convicted for corruption offenses during their terms. The annual budget impact will be RON 150 million, according to the PSD, but the real figure could be much higher.
Final answer at the end of the month
Finance minister Eugen Teodorovici announced that the threshold beyond which the solidarity tax will be applied would be set by the end of the month.
"This is a discussion on two themes: setting the ceiling and how much we tax on what is above this ceiling; these two things will be settled by the end of July. Now we are talking about any pension that exceeds RON 10,000," Teodorovici said.
Magistrates will pay the highest tax
Magistrates will be the most affected by the taxation of special pensions, which is why Teodorovici noted that a separate solution would be found for them. However, the decision to apply such a "solidarity tax" on magistrates' pensions has caused a wave of indignation among judges.
The Superior Council of Magistracy warned that they would not tolerate the introduction of this type of "solidarity tax" on magistrates' pensions and that they would take all the necessary steps to challenge this measure, which could include notifying international legal bodies and the Constitutional Court.
In most states, the constitutional requirement is to guarantee judges and prosecutors a pension that is as close as possible to the income they had before retirement, in line with European jurisprudence on the matter.
Special pensions attacked by PMP
According to Eugen Tomac, the leader of the PMP party, which was founded by ex-president Traian Basescu, PSD should show courage and eliminate special pensions instead of trying to save face with Finance minister Eugen Teodorovici's promise about the "solidarity tax".
"The fact that Teodorovici is still claiming that they are collecting taxes on special pensions is a big lie. PSD created special pensions for mayors. They have the freedom to eliminate it and have this government tool to eliminate them, otherwise it's just a cheap game to pretend they're having all this public debate about taxing them. If they care about the over 4.5 million Romanian citizens who have a miserable pension, they should show that they have the courage to eliminate special pensions," Eugen Tomac said.
2 percent of military personnel affected by solidarity tax
National Defense Minister Gabriel Les wants no military member to be affected by the solidarity tax announced by minister Eugen Teodorovici for special pensions.
"My wish is not to be affected at all, but during the preliminary discussions we've had with the Finance minister we understood that they want to introduce such a tax for all pensions exceeding a certain ceiling. What I can tell you is that the RON 10,000 threshold announced by Minister Teodorovici would affect about 1,600 and something military personnel, or about 2 percent of military retirees at this moment," the minister said.