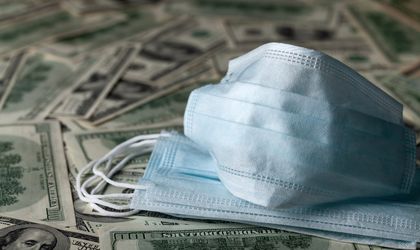 The entrepreneurs and foreign investors have proposed to the government a list of measures considered vital for the business environment to overcome the economic shock caused by the COVID-19 pandemic. We have selected some of the most important ideas proposed by the representative organisations in Romania.
By Claudiu Vrinceanu
Romanian Business Leaders
Payment of all arrears that the state has to companies from VAT reimbursements, contributions related to medical leave to recover and for the works and services provided
Deferment of payment of all amounts owed by companies to the state budget, for a minimum period of 90 days, starting with the debts related to February, with the rescheduling for payment for 9/12 months
Granting non-reimbursable or interest-free financing lines 0 for the payment of employees and suppliers to the Romanian small and medium-sized enterprises directly affected
CNPIMMR
Use of financial instruments to ensure liquidity and to provide working capital by using existing state aid rules. The possibilities are offered by the de minimis regulations or the rescue and restructuring schemes.
Allocation of available funds from the financial framework 2014-2020 to the provision of working capital to SMEs.
Creating mechanisms to assist SMEs in difficulty.
Concordia and Foreign Investors Council
Fast state-guaranteed loan schemes to provide support to small and medium-sized businesses for which deferral of payment of taxes is not sufficient. The Government may also consider temporarily transforming the Start-Up Nation program into a support scheme for SMEs.
The government must quickly access the financing lines opened by the World Bank and the International Monetary Fund.
The need for urgent (but temporary) Labor Code flexibility to facilitate work from home or from a distance.
A special medical procedure is required in order to prevent drivers coming from affected areas from quarantine for 14 days. This phenomenon can quickly lead to the depletion of the number of drivers, available at the level of the carriers in Romania, which is so needed to ensure the necessary imports in order to meet the needs of the population and the economic agents.
UGIR
For projects with European funds under implementation: support for beneficiaries in order to maintain a normal rate of payments to them, in order not to cause them blockages in activity and payment of salaries and / or suppliers.
Establishment of a state aid scheme designed to pay the wages of the employees, for 6-12 months, for SMEs in difficulty due to the crisis caused by the coronavirus epidemic, regardless of the field of activity in which they operate, if they register the decrease with the one at least 30% of the turnover
Establishing a fund to provide working capital for SMEs (with zero interest), associated with other instruments to combat their temporary cash deficit.