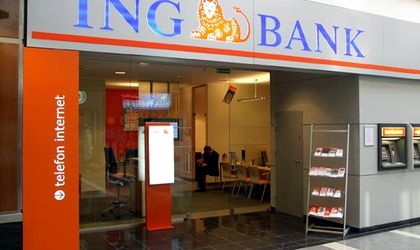 ING Bank again has problems with its IT system, this time with doubled transactions made by customers. Many bank clients discovered that their purchase or withdrawal were doubled, some receiving alerts on the mobile phone for unauthorized transactions. ING Bank officials have no commented so far and the call-center is blocked, but the bank still answers on their Facebook page, saying that the bank is aware of the problem and that it will be resolved in the shortest possible time. 
UPDATE: ING says all the money withdrawn due to the system error was returned to customers before 9 pm last night.
The same issue occurred back in August, but it was solved rapidly. But the bank had a series of problems this year, including a full shut-down of servers, meaning that nothing could be done through the bank system. The problem was solved only after several hours.
According to the answers on social media platform, some of the transaction made over the weekend were doubled, but the money will return to the clients in the next 24 hours. The cause was an operational error.
The Dutch bank site was down last week for about an hour and a half, this being the latest of the problems ING Bank faces.
ING is viewed as one of the most advanced banks in Romania, with a good interaction with clients due to the fact that it does not have to many human cashiers. Even more, the bank announced that by the end of November all cashiers will be eliminated and transactions will be made only with automated machines.