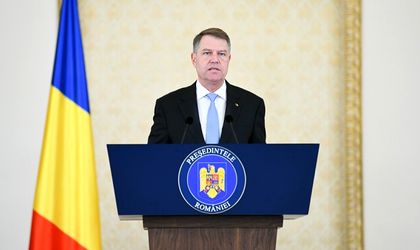 Romanian President Klaus Iohannis made a statement on Friday to announce that he had signed the state budget law after it was sent back to Parliament for revision, who returned it to the president a day later without making any changes, which he described as a "gross lack of responsibility."  
Iohannis's statement:
"PSD has failed the last responsibility test. The state budget law, which I sent back to Parliament for the correction of major errors in its content, came back to me unchanged. One day – that's how long PSD MPs spent on re-examining a project that's so important for the country. This shows not just a gross lack of responsibility, but also ill will in the PSD's refusal to repair a budget that will obviously generate negative effects in the economy, and they will unfortunately also impact citizens.

I wish I could have signed a good budget for Romania. I wasn't able to do so. Based on exclusively political reasoning, PSD has not taken anything into account and went forward with the budget of national shame. We will not have hospitals and motorways this year either, instead we'll get higher prices, new taxes, deficits and economic imbalance, so the truth will come out: PSD has all the guilt for the delay in Romania's progress!

OUG 114 shows us that this government is toxic for Romania's economic and financial stability and for the well-being of the population, which carries the final costs of PSD's incompetence and imposture every single day. The experiments carried out by a few so-called visionaries inside the PSD threaten the future of vital economic sectors."
The president also addressed PM Viorica Dancila, saying that pensions had not been increased according to the promises made in the PSD's governance programme.
"For 2019, pensions will increase by only a quarter of what you had promised, and only in the final quarter of the year," Iohannis said.