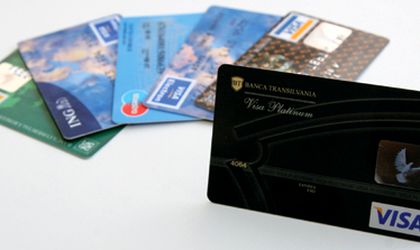 "In the context of an expanding market, and of growing incomes, gold cards have seen a boost within the last year and are expected to have a tremendous growth in the next two-three years," says Catalin Cretu, vice-president of Visa Europe.
Local banks issued 12,300 Visa Gold cards in 2006, 40 percent more than in 2005, he said. They represented 0.26 percent of the entire Visa portfolio.
In the June 2005-2006 period, the total value of Visa Gold transactions was EUR 62.8 million, almost eight times higher than the value registered for the previous period of 12 months, ended in June 2005, said Cretu.
"Romanians with high revenues recognized the advantages of Gold cards in terms of financial control and flexibility as well as the select leisure opportunities that will make them members of a special club," he added.
However, the impressive growth rates apply to a limited market, as premium cards are considerably rarer in Romania than in neighboring Bulgaria.
Nineteen local banks issue such cards compared to 79 in Bulgaria and 96 in Turkey, said Irina Chitu, managing director at the financial website finzoom.ro.
"The market is still incipient. We anticipate significant growth in the next few years," said Raiffeisen Bank card manager, Titi Stoenescu.
He added that the bank issues one gold card and it is included in Raiffeisen's growth strategy for the second half of 2007.
Banca Transilvania taps the gold card market heavily. It is leader on the premium cards segment with a market share of 25 percent of the Romanian industry.
"In 2006, Banca Transilvania offered only one premium credit card to its high-end clients and issued 5,500 of them. We estimate that this figure will go up 50 percent in 2007," said retail banking manager Gabriela Nistor. "The transaction volume on premium credit cards tripled in 2006 against 2005," she added.
In February this year, Banca Transilvania took the business further and launched the first platinum credit card for the local affluent class.
It can only be acquired by people whose monthly incomes are higher than EUR 3,500 and comes with two additional cards: Priority Pass and Priority Traveler. The two bonuses give rich clients easier access to select hotels and clubs, golf courses around the world, various discounts and preferential banking services.
BT estimates that it will get the top 500 richest people in Romania to sign up for its Visa Platinum card in a year or so, which would be enough to make the product profitable for the bank, said Nistor.
Prior to the launch, the bank had already issued 42,000 MasterCard Forte cards and 5,400 Visa Gold cards.
"Until now, we have also issued roughly 100 Visa Platinum cards," said Nistor.
Still, the gap between Romania and other countries in the region is as noteworthy in platinum credit cards as it is in gold cards.
There is only one platinum credit card in Romania, while there are 19 in Bulgaria and 44 in Turkey, said Chitu.
The Visa Premium collection present in other countries includes Visa Platinum, Visa Infinite and Visa Signature.
MasterCard puts out only Gold cards locally, while the more exclusive Platinum and World Signia cards continue to remain off-limits to Romanians.
However, the best part of a small market is that a player can expect important growth rates in the future especially since the banks' gains are more than financial.
MasterCard's general manager for SEE countries, Denisa Mateescu, says banks that issue premium products benefit from higher acquisition rates, bigger turnovers and increased loyalty from their clients. "Also, premium card platforms are very good instruments for the segmentation of products in card portfolios," says Mateescu.
"Two or three years ago, the credit card was not sufficiently known, but the market has evolved considerably since then.
At the moment, banks are more and more oriented toward segmenting credit card products, as the incomes of individuals are constantly increasing and the need for additional services and loyalty points becomes higher and higher," said Nistor.
Ana-Maria David