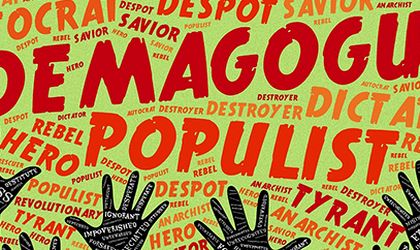 There are three major types of populism in the region: Romanian populism, based on massive wage and pension increases until all the public money is spent, the Hungarian type, based on temporary hikes before elections, and the Polish kind, based on targeted and one-off increases, according to a reputable expert in the region.
"Romanian populism creates long-term expectations based on politicians' promises; Hungarian populism means that wages and pensions are raised three months before elections and after that, they say: 'Goodbye, we'll see you before the next round'," Dan Bucsa, UniCredit's chief CEE economist, told journalists in Bucharest.
"Poland's populism is different – it is based on targeted promises and spending. The Polish government increased child allowances, but the result was that people used the money to repay their debts earlier. They also made some transfers to pensioners and cut taxes for young people. This model doesn't fuel inflation because it creates no expectations," he added.
In Romania, the rapid increase in public sector workers' wages and pensions is not corelated with better tax collection, and this threatens the budget's sustainability.
"If public wages and pensions increase at the announced pace, Romania will spend 20 percent of GDP on wages and pensions in 2020, the same level as in 2009, when the economy was falling – and the tax collection rate is below 30 percent of GDP," Bucsa warned.
"There will be not enough money for healthcare, education or defense if this happens," he added.
The analyst says that in this case the government would have just two possible solutions: to improve tax collection or increase taxes.
"The other countries in the region increase indirect taxes like VAT and cut direct taxes in order to be more competitive. Romania is the only country in the region that cut the VAT," Bucsa said.
However, Romania is now the only country in the region that still has an independent press and a vibrant civil society, and that is a major advantage for the country, according to the economist.
"Romania should adjust its deficits, but doesn't need massive changes," he added.