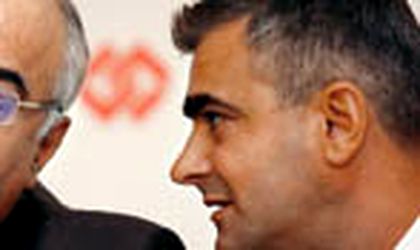 The change in regulations follows concern on the market regarding the volume of multiple sign-ups, which will result in the annulment of all contracts and the redistribution of contributors in the "lottery." Clients ending up in the "lottery" will be randomly distributed to one of the existing pension funds at the end of the four-month interval.
Before the sign-up started, several administrators estimated that some 30 to 50 percent of the Romanian market might be affected by the multiple-sign-up phenomenon which was an exaggeration, said Oancea.
"So far, there have been only 20,000 multiple sign-up cases, which accounts for about 2 percent of the total. This is a very small percentage compared to some administrators' alarmist estimates," said Oancea.
More than 1.1 million people have already signed up to a mandatory private pension fund, accounting for about 30 percent of the total expected to join the system by December 17, when the sign-up procedure ends.
ING Fond de Pensii, Allianz-Tiriac Pensii and Aviva Fond de Pensii gathered the most contributors in the September 17-October 15 time span, with Generali Fond de Pensii, Interamerican Fond de Pensii and AIG Fond de Pensii following distantly in the official rankings.
Leader ING Fond de Pensii has reported in excess of 462,000 participants so far, while second-runner Allianz Tiriac reported half of that – roughly 235,000 contracts. Aviva has amassed some 113,000 contributions. Lower down in the charts are pension funds administered by leading banking institutions like BRD, BCR, BT and Bancpost, who have generally underperformed compared to their initial estimates.
For instance, BCR Fond de Pensii had its targets set on becoming market leader and securing some 30 percent of contributors, according to statements made before the recruitment process started. However, the company has drawn in only about 14,000 people so far, less than competitors BRD and BT.
Ana-Maria David