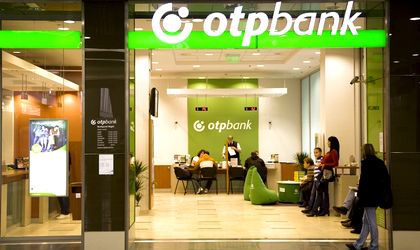 OTP Bank Romania has signed a partnership with Eurobank Fund Management Company (Luxembourg) for the distribution of investment funds in Romania. Thus, from December 1st, OTP Bank Romania has become the distributor and payment agent in Romania for mutual investment funds managed by Eurobank Fund Management.
"The partnership with Eurobank Fund Management Company is an opportunity to grow OTP Bank Romania's portfolio, both in terms of investment products and number of investors. Currently, the bank distributes over 50 open-end investment funds managed by renowned asset management companies, and through this partnership we will be able to offer our clients a comprehensive range of investment alternatives," stated Corina Stoica, director Private Banking and Financial Advice Division, OTP Bank Romania.
The distributed funds are handled by investment management companies in Romania, such as OTP Asset Management SAI SA and in Luxembourg, such as NN Investment Partners or Franklin Templeton Investments.
Besides investment funds, OTP Bank Romania offers a broad portfolio of competitive savings services, such as advantageous deposits, an automatic saving program or savings accounts.
OTP Bank Romania is a subsidiary of OTP Bank that offers high quality universal financial services to almost 15 million clients in nine countries through its network of roughly 1,400 branches, ATMs and electronic channels.