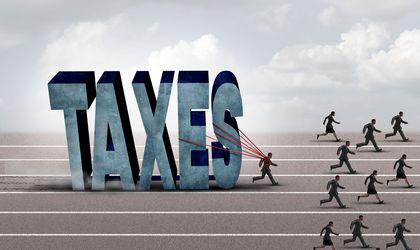 The Romanian goverment could adopt on Thursday an emergency ordinance that will introduce special taxes for companies operating in energy, retail, tobacco, alchool and gambling and for banks in 2019, aiming to colect more money to the budget, according to opposition senator Florin Cîțu, who presented a draft of the project.
According to the project, companies operating in the gambling sector will pay a special tax of 10 percent of all payments made by gamblers.
The companies that register revenues from advertising activities for tobacco and alchool products will have to pay a special tax of 12 percent on these revenues.
The government also wants to raise the current special tax for energy up to 70 percent of revenues for prices up to RON 75 / Mwh and 80 percent for prices supperior to RON 75.
The government has not confirmed yet the project but the Finance minister Eugen Teodorovici has announced a press conference for Tuesday evening at 18h00.
The government has not released until now a budget project for 2019.
Romania's general consolidated budget, which includes fiscal and social budgets of the government, registered after the first ten months of this year a deficit of RON 21 billion (EUR 4.5 billion), or 2.2 percent of estimated GDP, being 3.2 times bigger compared with the same period of 2017.
During his speech at the Social Democratic Party's National Council on Sunday, party leader Liviu Dragnea launched a series of attacks against multinational companies, especially those in energy and telecommunications, as well as banks, and spoke once again about the idea of introducing a tax on their turnovers.