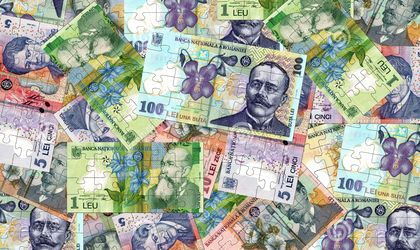 Romanians feel they are on top of the situation when it comes to managing their own budget and only 1 percent of them would seek the advice of a financial expert to better understand their personal budget, according to a study conducted by Banometru, a free financial education program. The study also shows that half of the respondents claim to be the only one responsible for personal income and spending.
Men are more prominent in managing their own spending budget (55 percent) and turn to a lesser extent to parents (13 percent), compared to almost one quarter of Romanians who say they are helped by parents.
When faced with financial difficulties, 65 percent of Romanians say they are more careful about how they manage their income and spending, while 30 percent would change their jobs. Loans are a solution for 37 percent of Romanians, 22 percent would borrow money from friends, and 15 percent would require a bank credit.
In order to recover financially, women are more open than men to finding additional activities to supplement their income; 35 percent of them would still get a job, while only 25 percent of men are willing to make the effort.
"People only tend to look for a specialist when they are in a situation where they no longer see any exit. It's wrong! We should call on financial counseling in time in order not to get to the moment when we feel handcuffed. A balanced spending approach will help us save, invest and know how to get out of any financial stalemate," says Cornel Ionescu, a trainer and financial counselor, the Banometer program.
2019 personal budget
Romanians are talking with caution when it comes the 2019 budget. 9 out of 10 Romanians think they will be more careful about how they manage their personal finances, according to study data.
However, the forecasts do not correlate with the country's economic situation, inflation rate, or monetary depreciation.
Banometer is an adult financial education program that provides both basic information and personalized advice to the beneficiaries to help them make sound and informed financial decisions. The program includes a 2 hour introductory workshop, individual counseling sessions that can be accessed in Bucharest, as well as webinars to which everyone can have an internet connection. The program is managed by the Association for Community Relations and ING Romania.