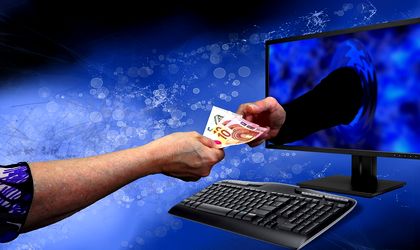 The first fintech platform in Romania for multicredit services, Omnicredit, which operates exclusively online, has been launched on the local market. Omnitech offers 8 types of loans; the maximum loan could reach RON 25,000 and be approved in less than an hour.
Online registration is done within 30 seconds, the credit decision is taken within one hour of uploading the documents and the money reaches the customer's account within 8 hours of approval. There is no need for physical presence for any of the lending steps, as all decisions and procedures are conducted online, Omnicredit representatives say.
The loans are mostly created for small entrepreneurs because 70 percent of microenterprises are not eligible for access to a classic bank credit, although obtaining a bank credit is at the top of preferences among small business owners.
"Our concern is to offer products that are very easily accessible and diversified to cover a wide range of activities. The entrepreneur has to use his time and energy to develop their business without the need for funding and thus we can grow together," said Elisa Rusu, Omnicredit's CEO.
The company's majority shareholder is investment fund Reconstruction Capital II Limited (RC2), present in Romania since 2005 and listed on the London Stock Exchange.