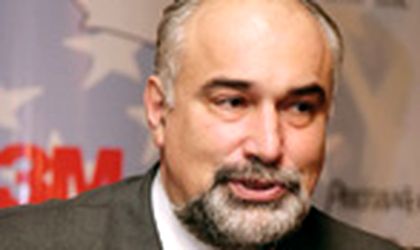 The value of the financial support depends of the type of the business and the duration of the investment which has to be of at least five years.
Vosganian added that the new investment law has four purposes: to encourage investment in the protection and the rehabilitation of the environment, the research sector, human resources development, and the production of renewable resources.
The future investment in these sectors, which will surpass EUR 1 billion, will benefit from more profitable interest on loans, access to utilities and changes in the infrastructure in the investor's interest, while for major projects the state offers the investor the chance of using private properties owned by the state.
Vosganian said that the Nokia project at Cluj was a very good example, as it was a project where the government gave the IT company land and also created the local infrastructure.
"For the next year there are financial resources established to support investments of almost EUR 2 billion," said the minister.
According to him, the financial support from the Romanian state for future investments eligible under the law will benefit from funds worth 20 percent of the total investment.
Ovidiu Silaghi, the SME minister, said that it was particularly important that the new investment law should pass Parliament because of the new changes to strategies in other countries in the Balkans.
"Bulgaria has announced that it might introduce a unique tax of 10 percent. If we don't hurry we could lose many investments," said Silaghi.
Dana Ciuraru