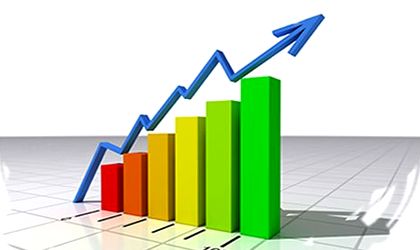 The three-month ROBOR interest rate, according to which the cost of variable-rate loans in lei is computed, climbed to the interbank market by 0.02 percentage points, reaching 3.41 percent per year, according to data from the National Bank of Romania (BNR).
A higher ROBOR value over three months was recorded on February 25, 2014, of 3.46 percent per year. According to BNR data at the beginning of this year, ROBOR at 3 months stood at 2.05 percent, so it is close to double in value in less than 10 months.
In the same period of the last year, the indicator was at 0.88 percent per year. As for the 6-month ROBOR index used to calculate interest rates on mortgage loans, it climbed to 3.52 percent on Monday, from 3.50 percent on Friday.
ROBOR at nine months, representing the interest rate paid on RON-denominated loans from commercial banks to other commercial banks, rose to 3.56 percent per year and the ROBOR index at 12 months climbed to 3.62 percent per year.