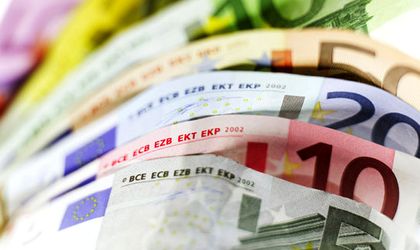 The amount of money transferred by individuals in other countries to Romania reached EUR 2.8 billion in 2017 – a maximum of the past 8 years. Romania is now in third place in the EU in terms of the balance of personal transfers, according to Eurostat data.
Personal transfers to Romania from abroad increased by 14 percent in 2017 compared to the previous year. 87 percent of transfers to Romania came from other EU member states.
The 2017 transfer total was the highest since 2009, when the inflows exceeded EUR 3 billion. The highest inflow level was reached in 2008, when Romanians abroad sent back EUR 5.15 billion. The financial crisis of 2009 led to a drop of about 40 percent in this amount, which continued to decrease until 2014, and started recovering in the past three years.
In 2017, inflows to the entire EU totalled EUR 10.7 billion, compared to EUR 10.1 billion in 2016. The majority of personal transfers consist of flows of money sent by migrants to their country of origin.  
The countries with the highest inflows of personal transfers were Portugal (EUR 3.6 billion) and Poland (EUR 3.1 billion), followed by Romania and the United Kingdom.
The largest surpluses in personal transfers were also in Portugal, Poland and Romania, while France, Germany, the UK and Italy had the largest deficits.