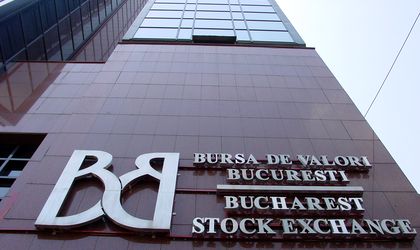 Bucharest Stock Exchange (BVB) closed a red session following the declaration made by Darius Valcov regarding the "greed tax". Highest loses for banks listed on BVB, Banca Transilvania and BRD – Societe Generale, down almost 9.5 percent and 7.3 percent.
The main index BET lost 3.98 percent of the value, down to 6,952 points, the lowest since early 2017. The loses the entire market recorded since December, 2018, after the Government announced new taxes for companies and banks, are sending the shares back in 2016. And the deepening doesn't seem to stop in the coming trading sessions even if is not expected to be as high as today.
Banca Transilvania took the worst hit from the recent loses, but that is coming after more than 2 years of sustained increase. After the decrease today, of 9.47 percent just before the closing, the bank has a market cap of RON 9.14 billion. The fell in the last weeks is coming in despite of the fact that the bank decided to buy-back its shares. Last week, the bank bought a total of 3.58 million shares, for which it paid RON 7.37 million. The buying most probably continued today, when many selling orders containing a big number of shares found a buyer.
BRD – Groupe Societe Generale closed with a minus of 7.27 percent, reaching a market cap of RON 7.66 billion at RON 10.2 per share. Big losses for Nuclearelectrica also, which ended the day with a minus of 5.03 percent, at RON 7.55 per share, and a market cap of RON 2.39 billion. Transgaz lost 3.96 percent, to RON 303.5 per share and a market cap of RON 3.72 billion.
On the AeRO market, the alternative system, Transilvania Leasing Si Credit IFN lost 18.37 percent to RON 0.02 per share and a market cap RON 12.6 million. Also, Bittnet Systems lost 7.5 percent today, closing at RON 1.045 per share and a market cap of RON 55.04 million.