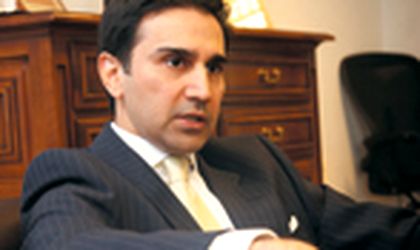 The only change that has occurred following the subprime crisis is that the headquarters asked all franchises across the globe for better risk-allocation and better return on capital to make sure that if they spend capital in one country, that business has future potential and posts targeted capital returns.
Corporates did not shy away from working or continuing to work with the bank, since most have had a long-standing business relationship with it.
"I have not had a single case of an institution being reluctant about working with us. Citi has worked with large global companies and it is not a two- or three-year relationship. They have had their ups-and-downs and the financial system has also had its ups-and-downs. At the end of the day, as long as they do not expect a major downturn in the bank's financial position, they employ a business-as-usual strategy," said Khaliq on the local bank's unwavering appeal among clients – an appeal that is partly based on habit and brand name, and partly on actual figures.
Citibank's numbers have been the best yet in its history in Romania.
While its US-based parent bank was announcing 9,000 job cuts due to a loss of $5.11 billion in the first quarter of the year, Citibank Romania reported that its net income from interest, fees and commissions grew by 54 percent to EUR 57 million for the fiscal year 2007, while the gross revenues increased by 40 percent, to EUR 553.8 million.
"We have actually had more customers continuing to come to us here in Romania [since the beginning of the crisis]. They are looking at the numbers and have been eager to come and work with us. Secondly, even in New York, Citi has lost a certain sum of money, but we have raised the equivalent of the same amount of money and have actually matched it," said Khaliq.
He added that Citibank does not have the same issues in Romania as in New York because of the customer-focused business model it employs locally.
Furthermore, the bank should surpass more mature and bigger counterparts in Hungary and the Czech Republic in three to five years.
"Three years ago, Romania was at or around Slovakia's levels from a business perspective and this year it is getting much closer to the Hungarian and Czech businesses, which are much more mature and larger businesses. But Romania' GDP will potentially be larger than Hungary's or Czech's GDPs over the next five years. When that happens, the banking business will grow with it and Romania's Citi business should catch up very quickly with those two businesses," said the country officer.
The two business lines that will act as growth drivers are mostly those that have propelled the entire system up the profit charts: consumer finance and banking for small and medium enterprises (SMEs). The latter is a business that Citibank is already doing, but hopes to do a little bit more in the future. The year over year growth rate for this segment has definitely had a say in the bank's decision to extend its definition of SMEs.
"Today, when we talk about SMEs we are focusing on companies which are $2 million and up, so we have a relatively small portfolio. It has grown by 133 percent since last year, but we are growing from a small base. What we are looking at currently is to start the threshold from $500,000 and above in turnover. We are going to expand our scope and this will increases the size of our potential client market by a massive number. Come the end of the third quarter I expect us to have this expanded strategy in place," said Khaliq.
He would not disclose data on the bank's organic growth strategy, as it is just being discussed in London. However, Khaliq did say a few words on Citibank's estimated profits for the end of this year.
"You may not see the same percentages for growth as last year, because as your base increases the percentage gets a little lower. In any case, first quarter numbers are significantly better than our Q1 2007 results. I'm not sure if we will get the 45 percent rate we had last year, but we will get a decent double-digit number," said Khaliq.
He said his long-term goal was to position the bank on the local market quite differently from what other banks are trying to do.
"First of all, I would like to position Citibank as one of the most profitable banks in Romania. I would not like to say we are the biggest bank in Romania or among the top ten banks in Romania," said Khaliq.
Secondly, the lender aims to have significant market shares within the customer segments on
which it operates. The Citibank head defined "significant" as "somewhere between three to five percent."
"There are also some businesses that we do not want to be in. For example, we do not do real-estate financing in Romania. A lot of the local banks do it, but we do not expect to do it in the near term – it is a global policy," said Khaliq.
By Ana-Maria David