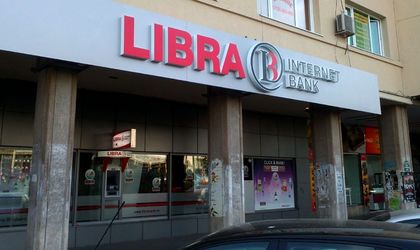 Libra Internet Bank achieved a net profit of RON 95.8 million in 2018, 61 percent more than in the previous year. At the same time, total assets reached RON 5.46 billion, representing an increase of 18 percent.
"We have been growing for a number of years more than the average of the banking system, we have a niche strategy outlined and we are adapting very rapidly to changes in the market. We offer a working environment in which we reward entrepreneurship – almost two-thirds of managerial positions are currently occupied by internally-trained colleagues," said Emil Bituleanu, general manager at Libra Internet Bank.
The funds attracted from clients exceeded RON 4.75 billion (16 percent increase), the vast majority of deposits being constituted by internet banking. At the same time, the balance of credits – up to RON 3.25 billion – increased by over 20 percent last year, proving the strong support the bank offers to the development of the Romanian economy.
Libra Internet Bank reached a market share of 1.21 percent at the end of 2018. With a network of 52 branches and 3 IT development centers in the country, the bank is strongly geared towards innovation and digital services and is a medium age employees of the bank for only 28 years.