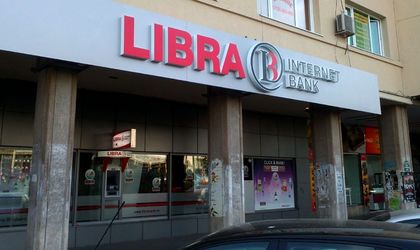 Libra Internet Bank posted a net profit of RON 46.39 million in the first half of 2018, double the result obtained in the same period last year, when it amounted to RON 23.96 million.
According to the bank's financial results, the reported growth margins were due to the credit portfolio increase, "with a rate of underperformance well below the average of the banking system, but also by optimizing operational expenditure."
On June 30, 2018, Libra Internet Bank's net assets amounted to RON 4.96 billion, up by 9 percent compared to the beginning of the year.
At the same time, the balance of sources amounted to RON 4.39 billion, while the balance of credits amounted to RON 3.06 billion.
At the same time, the rate of non-performance loans was 1.69 percent, which the bank's officials consider "much better than the market average".
Libra Internet Bank has been designated this year as "The Most Innovative Bank" in three banking industry events. The Bank has a market share of over 1 percent in Romania and a network of 50 branches.