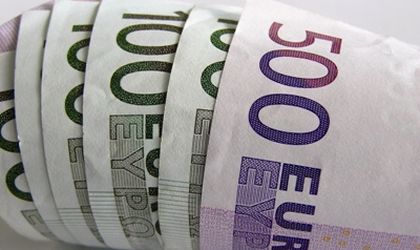 With the corporate segment a means for many lenders in Romania to boost their activity, banks are launching new products and services intended to ease their customers' relationship with their bank. Focusing on their customers seems to be another important plank in lenders' strategies.
Anda Sebesi
Many institutions active on the local banking market are trying to revive lending activity, with one of the main targets being corporate customers. Banks have launched – and continue to launch – new products and services for this sector in order to boost their corporate activity. But they are also focusing on additional products and auxiliary services intended to ease their customers' relationship with their bank. The most recent move in this direction was made by UniCredit Tiriac Bank, which last month launched four new packages of products for corporate customers with more than EUR 3 million in turnover. They include all necessary products for the users to manage their operations. The much lower unique price (for subscription) compared with the cost of the products if acquired separately and the BusinessNet application offered to customers in order to help them carry out current operations are among the selling points. "We continue to innovate in order to continue to be one of the preferred banking partners for entrepreneurs in Romania. We are permanently trying to be closer to our customers, offering them products and services adapted to the current environment, meant to offer them tangible benefits through saving money, time and effort," said Antoaneta Curteanu, executive director of the corporate division at UniCredit.
But what lies behind the trend, apart from the chance for banks to get closer to their customers? As Laszlo Diosi, general manager at OTP Bank Romania put it – and the lender has also launched products and services for corporate customers – the explanation lies in the fact that product development is vital for all banks during the current crisis. "In this new environment, everything is different than it was in the past and both customers and lenders have to adapt to the new situation," he says.
An interesting slant comes from Florian Neagu, department head of the financial stability division at the National Bank of Romania (BNR), who said in March that the large companies in Romania that have a systemic role in the economy would not play a significant part in reviving lending activity. The reason is that they get their financial resources mainly on external markets and less from the domestic market compared with the rest of the economy.
According to a study conducted by BNR on 100 top Romanian companies, the weight of domestic bank financing was very low because they typically preferred to attract funds from foreign markets. "Companies with a systemic role in the economy are not so important in terms of domestic credit for our lenders. Most of the signs are that the recovery in demand for credit can't come from such firms," said Neagu. He added that the degree of domestic financing was in their case about 6 percent last year. Besides, larger companies that have foreign shareholders can access cross-border credit.
On top of that Neagu said that such companies have managed to get through the current crisis better than the rest of the economy, despite their degree of procyclicity to the crisis being higher than that of other economic players. "Their turnover dropped more than across the whole economy. Companies with a systemic role are more procyclical than the rest of the economy," said Neagu. As for the Romania's commercial deficit, this type of firm had a positive impact last year, of about EUR 100 million, compared with a negative gap of EUR 8.2 billion posted by the rest of the economy.
According to Diosi, all customer segments have been hard hit. "The least affected segments are those medium and large companies that used a multi-pillar business model and the companies and organizations who have maintained a low indebtedness ratio," he says. As for OTP, he believes the figures are encouraging with both corporate and SMEs sectors seeing a steady increase in the last few months.
Meanwhile, Steven van Groningen, executive director of Raiffeisen Bank Romania, said at the end of May that Romania would post an economic growth above the European Union average on the long term because of the convergence process. But there is also bad news: the local economy will no longer be supported by lending, as it was in the past. "The long-term perspective is still there. It hasn't changed and investors realize this," said Groningen. He pointed out that lending activity has significantly dropped, with plummeting demand and trust among the main causes. "The solution is not to tell the banks to lend money. Many things on all the levels of the economy must be changed to really give impetus to the economy," he added. According to specialists, consumer trust is much lower in Romania than in other countries, with this being one of the reasons individuals avoid spending money.
As for the future, Diosi says that mid-sized companies and the SME sector will continue to grow, which means that there are healthy companies, as a result of which economic growth will resume. "But for the PFA, micro and small segments, the government should consider specialized support programs," he suggested.