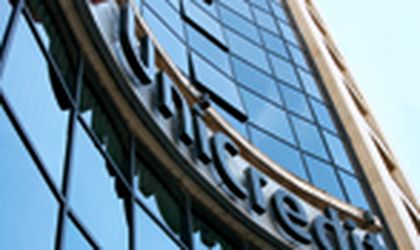 The current dynamics of the local banking market and the consolidation process some analysts spot on the horizon mean fairly good business for law firms with close ties with the financial industry. Still, cash-ins from banking practice remain less spectacular than those made from the real estate business, in the range of 10 to 20 percent of a firm's turnover.
"The Banking & Finance practice can represent up to 20 percent of the annual turnover of firms specializing in this field," said Valentina Dinca, Assistant with the Vilau & Mitel law firm, which assisted the largest merger on the Romanian banking market between UniCredit and HVB Tiriac two years ago, among others.
"The banking & finance department generates about 20 percent of our firm's turnover," said Catalin Baiculescu, co-managing partner with Musat & Asociatii. The firm has a team of 15 lawyers specialized in banking deals, which can be supplemented should the need for extra help arise, he added.
The weight of banking deals in firms' profits would be even larger if the market were not as competitive as it currently is in this particular practice.
"Banking & finance is a highly competitive practice area. The projects require the involvement of highly skilled lawyers, yet law firms tend to give lower rates to outbid competition. In this regard, although banking & finance projects are usually more complex, the overall profitability from such projects is lower than in other areas (e.g. real estate)," said Dinca.
"The percentage of earnings coming from the banking & finance practice is probably around 10 to15 percent in our case. Given the particularities of this type of business, the profit is relatively modest," said Alina Radu, partner with the Nestor Nestor Diculescu Kingston Petersen (NNDKP) law firm.
On average, the fees received by a law firm assisting in a merger the size of the one between HVB-Tiriac and UniCredit "may be in the hundred thousand range," Radu added.
Baiculescu said there were only five or six local firms able to assist on important banking deals at present. "The banking & finance sector has become extremely important, and the complexity of transactions has increased on the back of European Union accession," said Baiculescu.
Firms expect the business to get increasingly lucrative by the year, as the banking sector gets more and more dynamic and consolidation waits just around the corner.
"Vilau & Mitel continues its expansion in the banking & finance field as 2008 has started with important takeover projects. Therefore, we estimate that 2008 will see the banking & finance practice continue to grow to reach 25 percent of the overall turnover of the firm," said Dinca.
In-house lawyers take care of daily business
When external help is not needed, as a rule banks have their own in-house legal specialists to take care of their legal work on a daily basis.
The highest position they can reach is usually that of legal manager and their net salary can go as high as EUR 6,000 a month.
"Legal managers get similar salaries to those that other managers get, and that means between EUR 4,000 and 6,000 net. I have seen lower salaries as well, but most are within this range," said George Butunoiu, managing partner in the George Butunoiu Consulting executive research firm. He added that he had had only one request to find a legal manager in the last 12 twelve months.
Lower wages for this position range between EUR 1,500 and 3,000 a month, said Alina Negrea senior partner with the HR company APlus Performance.
"We are talking about net salaries, excluding packages (insurance, car, cell phone, etc., which differ from one company to another). The wage reflects their level of experience, their workload and responsibilities," said Negrea.
Legal managers are usually internally recruited lawyers, who have earned experience within the organization or at least within the
banking system in general, said Negrea.
"We need to make the difference between 'court-house' lawyers and corporate lawyers. The latter work in organizations and are usually specialized in commercial and administrative law. Court-house lawyers will rarely enter corporations, as the challenges they are accustomed to are different, their specializations are different and their lifestyles
and work rates also differ from those of corporate lawyers," said Negrea.
That is why when the going gets tough, external help from law firms or consultants is sought to complete the effort of internal legal teams.
"All banks choose both alternatives. Even though they might have a very well prepared legal department, they still collaborate with external law firms, especially when it comes to court house matters or very important projects (takeovers, mergers, etc.) Sometimes banks need specialized external consultancy to double check, as their own staff might not have the expertise needed for specific cases," said Butunoiu.
Banks never rely exclusively on external help. "Companies rarely lack a legal department and banks never operate without one as a rule. Even when a company collaborates with specialized law firms, it also has an internal lawyer or jurist responsible for making the link between the organization and the firm," said Negrea.
By Ana-Maria David