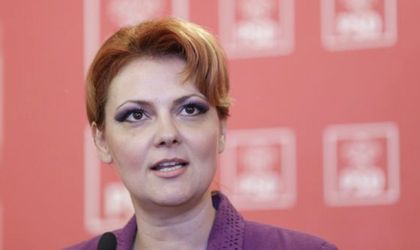 Labour minister Lia Olguta Vasilescu said on Sunday that private pension pillar II will become optional, and that she will present the advantages and disadvantages of contributing to Pillar II later this summer.
"We've decided what we want to do with pension Pillar II, and it's what we've been saying since last year: it should be optional. This option is set in stone," said the minister.
Vasilescu said that she was surprised to find out she had been a contributor to Pillar II over the last 10 years, since she did not receive any information about the funds she had saved. "I was absolutely convinced that I'm not a contributor, since I didn't get any envelopes sent to my home, as the law says private funds must inform the contributors how much they have saved for Pillar II," she added.