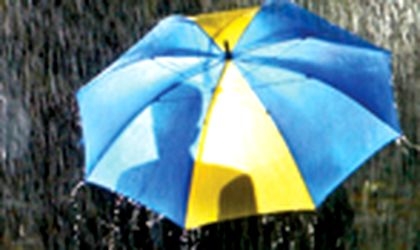 Like many other industries, the Romanian insurance market is also feeling the pressure of the current crisis. Despite this, things are moving in this sector and insurers are adjusting their strategies to the new economic conditions. While some of them are launching new products or innovative business models, others are integrating the companies they have already purchased. International financial and insurance group Groupama launched its operations on the Romanian market two weeks ago. Meanwhile, Austrian insurer Uniqa brought onto the market a new sales channel, UniqAgent. As for the players, the local insurance market is concentrated around several international groups: Allianz (with Allianz-Tiriac Asigurari), Vienna Insurance Group, or VIG, (Omniasig, Omniasig Asigurari de Viata, Asirom, BCR Asigurari and BCR Asigurari de Viata), Uniqa (Uniqa Asigurari, Agras which will become Uniqa Asigurari de Viata and a participation in Astra-Uniqa), ING (ING Asigurari de Viata), Groupama (Asiban, BT Asigurari and OTP Garancia) and Generali group (Generali Asigurari, RAI and Ardaf). Eurohold Bulgary, which acquired Asitrans Asigurari back in 2007, is another significant player on the market. According to Insurance Supervisory Commission (CSA) data, VIG was leading the insurance market with a 29.57 percent market share in the first semester, followed by Allianz (14.72 percent), Groupama (9.6 percent), Generali (9.02 percent) and Uniqa (5.41 percent). These five companies had a combined market share of over 68 percent at that time. Besides, insurance specialists estimated at the end of 2008 that 2009 would be a year of consolidation for insurers' operations, based on the acquisitions made by Uniqa, VIG, Groupama and Generali.
New policies
Along with the significant consolidation of the market, many insurers are focusing more than ever on re-balancing their product portfolios. A very important step in this direction was made in September, when thirteen insurance companies set up the Insurance Pool Against Disasters (PAID). Its share capital is currently EUR 4.5 million. From January 2010 PAID will issue mandatory home insurance that will cover catastrophic risks such as earthquakes, floods and landslides. The new strategy that insurers have adopted has influenced the evolution of car insurance. Some players have posted moderate growth or even a reduction in this activity. According to Ileana Horvath, directorate president at Uniqa Asigurari, CASCO insurance grew just 2.6 percent in the first eight months on the same period of 2008, and mandatory car insurance fell by 3.4 percent. She added that this evolution is based on the company's intention to gradually reduce the contribution of car insurance to the total product portfolio.Launching new products and business concepts is another visible trend on the local insurance market. One such example is Uniqa Asigurari, which has launched a new sales channel called UniqAgent. The concept is in some ways similar to the franchise model and consists of an exclusive partner network for Uniqa Asigurari. Company representatives expect a volume of RON 85 million (about EUR 19.8 million) gross written premiums by 2012 through 200 UniqAgent units. "We intend to invest about EUR 4 million in Romania in developing this sales channel in the next five years. As for Austria, we hope this measure will have a great impact on both the entrepreneurial spirit and development of the middle class," said the vice-president of Uniqa Asigurari, Alfred Vlcek. According to the company's data, of the urban population, 5 percent constituted the upper class, 45 percent the middle class and 50 percent the lower class in January last year.Bucharest, Pitesti, Oradea and Cluj are among the cities that Uniqa Asigurari is targeting to develop its new project. Small and medium towns are on its agendas, too. The average investment made by Uniqa Asigurari is around EUR 20,000-25,000 in each UniqAgent location. Back in 1999, Austria was the first location that the company chose to develop its new sales channel.Moreover, international group Groupama recently launched its operations in Romania. The firm is the result of Asiban and BT Asigurari Transilvania's merger. The integration of the third company, OTP Garancia, will take place by the end of this year. The cumulated result of Groupama's companies in Romania ranked the insurer third on the market with a combined market share of about 10 percent at the end of the first semester. According to Groupama Asigurari representatives, the company is targeting a 25 percent market share on the general insurance segment (except car insurance), and a 20 percent market share of life insurance in the next four years. It also intends to maintain its position (a 15 percent market share) in the car insurance sector. As for new products, BCR Asigurari de Viata, Vienna Insurance Group and BCR launched BCR Garant, a unit-linked life insurance, in September. The product offers a safe investment, a minimum guaranteed return and life insurance. BCR and BCR Asigurari de Viata Vienna Insurance Group chose to address a limited number of clients – high earners. The minimum deposit is RON 9,000 or EUR 2,250. When the savings deal comes to an end, BCR Garant offers a minimum guaranteed return of 84 percent for RON investments and 45 percent for EUR ones.
Life insurance dies down
For the local life insurance market, 2009 is turning out to be a lackluster year, thanks to the lower combined earnings of the public, increased need for cash and high level of economic uncertainty. Financial priorities have changed for many Romanians and some clients have decided to postpone their insurance plans. Furthermore, the market is being slowed down by the lack of fiscal incentives related to life insurance. "2008 was an exceptional year, with significant increasing volumes of new sales," said ING Asigurari de Viata representatives. According to specialists, the present value of Romanian life insurance market is similar to that of the last few years (except 2008). The good news is that Romanians seem to be more interested in financial protection products. This means that the crisis has created a great opportunity for insurers. Their products are starting to be perceived more as a financial security instrument than a savings or investment one. Despite this, fewer Romanians can afford to "buy" their financial security, which means a lower number of life-insured people as a result. According to ING Asigurari de Viata representatives, customers prefer life insurance products that offer both protection and guarantees. "Meanwhile, customers are reluctant to take up investment products, especially unique premium ones," they added. Carmen Radu, chief operations officer at Eureko Romania, said that protection and guarantee components are more important than yields at present. "Traditional life insurance and health insurance will be the most attractive in this period due to their benefits," said Radu. She added that both Eureko Romania and its competitors had clients that had canceled their insurance contracts. "Despite this, we have had fewer surrenders than the market average in the first semester but more than this time last year," said Radu.
Insurers hope for premium times
The first green shoots for insurers in Romania appeared in the second quarter. ING Asigurari de Viata saw its average premium increase by 10 percent, both for traditional products and unit-linked insurance. "We are eagerly awaiting these green shoots for the months to come and we intend to keep our 36 percent market share that we posted at the end of 2008," said company representatives. They also noted that income investments had increased by 31 percent from April to June on the same period of last year. Moreover, operational costs fell by 10 percent. "Based on this situation we expect our profit to grow," they added. ING Asigurari de Viata posted RON 261.35 million (about EUR 61 million) in gross written premiums from January to June."Our financial results in the first half of 2009 represent a consolidation of our position both in life insurance and other business lines (such as private and facultative pensions," concluded the representatives. Elsewhere, Eureko Romania expects a good evolution: about RON 40 million (around EUR 9 million) of gross written premiums and a 2.5 percent market share by the end of 2009. The company posted RON 18 million (some EUR 4 million) gross written life insurance premiums in the first half of this year, of which 13 percent was generated by unit-linked insurance. Last but not least, Omniasig Vienna Insurance Group posted RON 595.95 million RON (EUR 139 million) gross written premiums in the first half of the year, according to IFRS accounting standards.
anda.dragan@business-review.ro