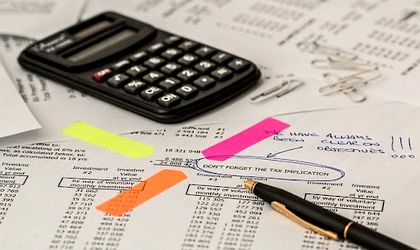 A business insurance policy can be a huge help for any company, especially when you are just starting up. Business insurance policies are able to protect your assets against unexpected and unfortunate events that could potentially happen to your company. Here are some reasons why it is important to have insurance no matter what type of business you run.
Insurance can protect your business from lawsuits
You will save yourself a lot of trouble if you get insurance because it will protect you from lawsuits. If you do business, you will likely be sued at some point because something or someone got hurt as a result of business dealings. Your business insurance needs to protect against people who want money from you, and it can't just cover personal injury protection. It must also cover property damage and bodily injuries for everyone on-site working for the company, but not if they are injured by an outside party like another co-worker (if there was drunkenness).
You might think this will never happen to you, but even if no one has ever taken legal action before now doesn't mean that nothing could go wrong next week or next year. You should always have good business insurance coverage protecting yourself from lawsuits because it is the only way to protect your business from being sued.
The more that you have going on in business, the greater risk there will be of a lawsuit arising and putting everything at stake for losing it all, especially if things go wrong. To learn how exactly this works, you can visit onesureinsurance.co.uk where it will be explained to you. It's always better to be prepared and informed about these situations. 
You may need to provide proof of coverage if you apply for a loan
When you're applying your business for a loan, the bank may require proof of business insurance coverage. Without business insurance, your business is putting itself at risk in case something happens to it or if you are sued for some reason. This can be detrimental because banks will refuse to give money without any kind of business insurance policy.
While there are several different types of business insurances out there, liability and property protection tend to be two that most businesses need when applying for a loan or financing their day-to-day operations. The main idea behind this type of business insurance is to ensure that your company's assets are protected against liabilities incurred by another party. These could come from all kinds of issues including injuries within the office space, lawsuits brought on by clients unsatisfied with services, or something else.
Your employees will be more productive and happy if they know their employer has the protection of business insurance 
It is more likely to have a productive business if employees know business insurance will help cover their medical bills, business property, or business equipment. Employers should always have a business plan in place just in case something happens with the business and the employees are not at fault for any of it.
Employees should not have to worry about business insurance because it could be the difference between having a business and closing down for good. Workers want employers who are willing to take care of them, especially in times like this, when an employer needs business insurance just as much as their employees do. 
Here's a list of things employees must be insured for:
business property or equipment that is damaged
business employees who are injured on the job 
business assets, like inventory and cash registers that are lost or stolen
business owner's liability
medical bills for injuries sustained on the job
Business insurance can be very affordable for small business owners if they shop around. Employers should ask their local businesses how much it would cost to insure themselves against damages to business property or injuries to workers. Business insurance will protect employers from accidents because any kind of mistake could result in a lawsuit being filed by an unhappy client or employee. If you have good coverage, then your business will not suffer as badly when something happens where someone else is at fault. 
Insurance protects your company's assets
Company assets need to be covered in business insurance because if anything happens to them, you will have a huge financial loss. They can be damaged by fire, theft, natural disasters, and other events beyond your control. If they are not protected in business owners policy (BOP) or commercial property policy, then the business owner is responsible for any costs that occur from replacing these items. This means that business owners must pay out of pocket for replacements without receiving compensation from their insurer. 
In order to prevent this scenario, it is important to purchase business insurance as soon as possible after starting a company, so all necessary measures are taken care of before something bad happens with major consequences. Businesses should also make sure they retain enough money on hand to cover unexpected circumstances throughout the year, such as business interruption insurance and business property insurance.
It can cover theft and damage to your business
You should also cover your business for theft and damage to your business. This type of insurance is important because it will protect you in case something gets stolen or damaged on your business property. If this happens, then business insurance can reimburse you for what was stolen or damaged during a crime. The coverage amount varies based on the company's policy and how much they want their clients to pay in premiums.
Clients will be drawn towards you if they see you are careful
If clients see that you are insured, they will be drawn to business with you because it means that you are careful and take everything seriously. They will realize that your company is not going to be affected if something happens to them or their products. 
Once they see that everything is well-organized and protected, it is more likely for them to get on board. After that, they may recommend you to others and your business will grow rapidly.
It's very smart to get insurance nowadays when it comes to your business. It is much safer because it will protect you from lawsuits and damages that may occur in cases of theft and accidents. It will also give you a more productive company with happy employees along with clients who will be happier to jump aboard. There is really no reason not to get it!