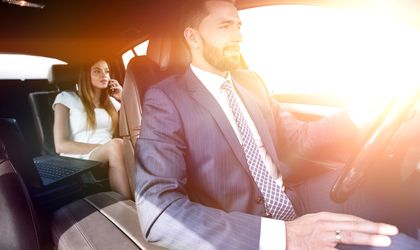 Getting around in a private hire taxi can be fraught with danger. You could be the victim of a crime, have an accident, or a falling object could hit you. 
The good news is that with private hire taxi insurance in the UK, you can ensure that everything goes according to plan. But first, here are some questions you might be asking about private hire taxi insurance in the UK.
What Exactly Is a Private Hire Taxi Insurance?
In the British Isles, private hire taxis are known as "black taxis." They are typically used for business purposes and are widely available throughout London and other cities in the UK. 
Whether you need to take a taxi from your place of business to the airport or just across town, these vehicles can help you with your transportation needs.
Private hire taxi insurance protects you and your passengers in an accident. It also covers any damages that may have been caused to another vehicle during the trip. 
You will receive compensation if you have been involved in an accident while driving a private hire taxi, which is why it is essential to have adequate coverage before setting out on any journey.
How Much Does Private Hire Taxi Insurance Cost?
It is tricky because it depends on what kind of vehicle you're using and where it's being used. But one thing we can say with confidence: It's not cheap.
The average cost of private hire taxi insurance in the UK can cost £2,000 and up to £5,000 per year. If you're looking for private hire insurance cover, it's essential to know that this varies based on your circumstances, like whether you have accidents or claims. If you're looking for a cheap option, look for an insurer offering discounted products.
Who Should Get Private Hire Taxi Insurance?
Private hire car insurance is required for anyone driving a private vehicle. The definition of a private hire vehicle varies depending on the country, but it is usually a taxi, chauffeur-driven vehicle, or any other type of hire car.
Private hire drivers in the UK must carry private hire taxi insurance. The same rules cover them as professional drivers who use their vehicles commercially.
In addition to these professional drivers, some people who drive for a living may also need private hire taxi insurance to cover the cost of their business travel and equipment.
What Does Private Hire Taxi Insurance Cover?
If you're looking for a taxi for hire or are considering taking one of your own, it's essential to know what private hire taxi insurance covers.
Private hire taxi insurance is designed to cover losses that might occur during your business. It protects you from liability claims and other costs arising from accidents or other incidents involving your vehicle and its passengers.
Here are some of the things private hire taxi insurance covers:
Losses due to death or severe injury caused by accident with someone in the car (or with anything that has been left in the car)
Losses due to the theft of property left inside the car
Losses due to vandalism or criminal damage caused by someone left in the car while it's unattended (for example, if your car is broken into).
Where Can You Get Your Private Hire Taxi Insurance?
Several companies can provide you with the coverage you need if you are looking for private hire taxi insurance in the UK. The first step is finding an insurance company you feel comfortable working with. 
Some companies will only cover private hire taxis, while others will include all kinds of vehicles when they provide this type of coverage. 
The next step is to make sure that your policy meets all of your needs. If you have questions about what coverage your policy should provide, speak with an agent today.
Final Thoughts
Private hire vehicle insurance is something that the UK private hire industry is required by law to have. But you may be surprised to know that several different policies are available. 
What you need in your policy depends on your preference. It also helps to understand if you will be covered by an 'all-risk' policy or by one that is strictly limited. So, knowing the subject will be beneficial.
Photo: dreamstime.com