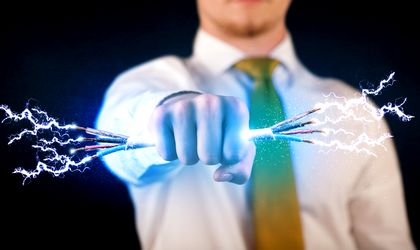 Are you planning to go it alone and set up your own electrical business? After years of training and then working for someone else, now's your opportunity to dictate your own hours and clients. But while you might know your stuff about installation, testing and technology, there's a lot more to read up on when starting a business.
That includes topics like marketing your business to clients, as well as recruitment and people management if you plan to take on any staff. But with 44,647 electrical businesses currently operating in the UK, you're not in it alone.
Another essential factor to consider is insurance. In an ideal world, you'd never need it – but getting the right cover will cover you against a range of disasters and protect your livelihood. We've outlined the different types of policy features to consider below.
Public liability insurance
While not a legal requirement, taking out electrician public liability insurance is a sensible move. In short, this cover protects you for any accidental damage or injury that you cause to a customer or a member of the public because of work you carried out.
It also covers you for accidental damage to property, for example if you knock something over or damage a light fitting.
Employers' liability insurance
As soon as you take on employees that aren't related to you, you're legally obliged to get employers' liability insurance. This policy covers you for any potential claims an employee could make against your business due to illness or injury that they suffer while on the job.
That includes compensation costs like medical fees, lost income, and legal fees.
Van insurance
How do you plan to get from job to job? In the likely event that you end up using a van for business purposes, you'll need to update your current vehicle insurance policy or take out a new one. Standard car or van insurance won't cover you for anything that goes wrong on business journeys.
Tool insurance
Without your tools, you can't complete jobs and earn revenue. Tool insurance protects against you against accidental damage and breakdowns, as well as the cost of replacements if your tools are stolen.
Tool theft has been reported as a 'growing crisis for tradespeople', so it's wise to take out cover even if only for peace of mind. Just make sure you're covered for the full value of your tools and check the policy exclusions carefully to avoid losing out.
Are you yet to get cover in place? Research the options we've described above to help your electrical business get off the ground smoothly.