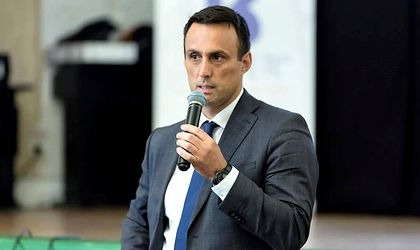 The Financial Supervisory Authority (ASF) and the European Insurance and Occupational Pensions Authority (EIOPA) announced their intention to launch an independent assessment program of the Romanian insurance market through a balance sheet review (BSR) exercise.
A similar application was carried out on the Romanian insurance market in the 2014-2015 period, obtaining pertinent results for both insurance companies and their customers. In the years that passed since 2015, the Romanian insurance market enjoyed a stable development, characterized by a high degree of consolidation and maintaining a reliance on Civil Auto Liability policies.
"Keeping in mind the development of the insurance market and the time passed since the first exercise, we concluded that a new evaluation is required. This exercise comes to support the oversight of insurance companies, by means of conception and deployment (reference data, governance, the independence of auditors and consultants, etc.)" Says Valentin Ionescu, Director Strategy and Financial Stability Directorate at ASF (Financial Supervisory Authority).
Besides reviewing the assets and liabilities of the insurance companies, the exercise also includes an evaluation of technical provisions levels, aspects regarding governance and prudential indicators. Insurance companies will be selected based on their market share and business model, in order to cover around 90% of the Romanian market.
A Steering Committee formed by members of ASF and EIOPA will be responsible for overseeing the exercise, which will be carried on by independent consultants and auditors with a very good international experience and an excellent professional reputation. They will be coordinated and supervised by ASF and EIOPA through the Steering Committee. Also, ASF will select an independent consultant not linked with any of the participant insurance companies who will guarantee the fair application of the exercise's methods by all auditors.
ASF will announce the insurance companies included in the program, as well as the implementation process of the BSR exercise. At the end of the review, ASF will publish a report with the results of the exercise.