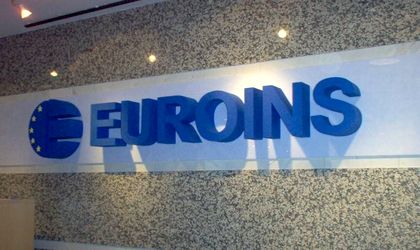 The shareholders of Euroins Romania unanimously approved by votes in the Extraordinary General Meeting of Shareholders a new capital increase amounting to over 120 million lei. It is the third capital increase made to Euroins Romania in recent months. Prior to this capital increase, the most recent audit showed that Euroins Romania exceeded all financial indicators set by law, with the solvency capital requirement at 118.5% and the coverage of the minimum capital requirement at 278.4%.
Besides this capital increase, in the following days, Euroins Romania will benefit from a fourth capital increase after the European Bank for Reconstruction and Development (EBRD) and Eurohold, owner of Euroins Euroins Insurance Group, have signed an agreement by which EBRD takes over a minority stake in Euroins insurance operations. The investment of European Bank for Reconstruction and Development will be for an amount up to EUR 30 milion euros. Also, Еurohold, owner of Euroins, will also participate in the capital increase procedure with a further equity capital injection of up to EUR 12 million.
"This capital infusions indicates the long-term commitment of shareholders and investors to Euroins Romania and the Romanian insurance market. Euroins is stronger than ever, and the whole team invests time and energy so that the transformations you witness are lasting. We build new non-MTPL insurance products, we strengthened our team, we have a new approach with customers, we emphasize that all efforts bring added value. All this efforts are made because we have a public strategy through which we are developing as much as we can the non-MTPL area", stated Tanja Blatnik, CEO of Euroins Romania.
During the Extraordinary General Meeting of Shareholders, was also approved a strategy by which Euroins Romania plans a campaign to recruit specialists, both in the middle and top management area, with a focus on improving non-MTPL insurance products and launching new insurances.
Euroins Insurance Group (EIG) AD is one of the largest independent insurance groups operating in the EEC / EEA / FSU region. The company is focused on offering a wide range of general, health and life insurance products. The group is headquartered in Bulgaria and operates in eleven European countries. It has insurance subsidiaries in Bulgaria, Romania, North Macedonia, Ukraine, Belarus, Russia and Georgia. EIG also operates in Greece and Poland and has niche insurance operations in Spain and Italy. Currently, the insurance group has over 4 million customers and over 3,000 employees. EIG is a subsidiary of Eurohold Bulgaria, a leading independent group operating in Southeast Europe, listed on the Sofia and Warsaw stock exchanges.