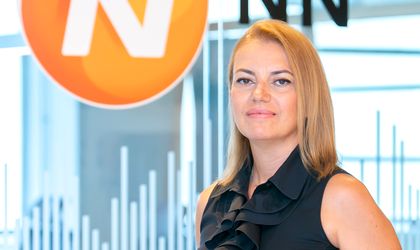 Romania is among the European countries with a significant protection gap, with many families lacking the financial resources they would need to cover expenses in an unforeseen situation.
Launched in 2016, on World Health Day, the NN Health Insurance supports clients to get treatment without worrying about money when a medical problem occurs. NN, leader in the life insurance market, has paid 24 million lei for the medical services needed by the insurance clients since launch, of which 8.5 million lei only in 2021.
With an average of only 5 lei per day, clients can benefit from up to 700,000 lei per year for hospitalization and surgery, including in severe cases, depending on the chosen level of coverage. Specifically, the NN Health Insurance covers medical expenses of up to 100,000 lei a year, amount that increases by 20,000 lei after each year in which insurance was not needed up to a maximum of 200,000 lei. The additional insurance for Cancer, Severe Burns and Organ Transplant adds up to 500,000 lei which customers can use as they need, within 48 hours after sending the diagnosis, without details regarding expenses.
In the NN network, which includes around 275 hospitals and private clinics in Romania and abroad, hospitalization and treatment costs are paid directly to the hospitals by NN, and when customers choose to be treated in hospitals outside the NN network, including public hospitals, they receive an amount of money.
With the NN Health Insurance, clients benefit from financial support for 90% of the most frequent medical conditions. So far, the most situations covered by the NN Health Insurance have been childbirth, women's specific affections, correction of deviated septum or other ENT cases and knee conditions. The insurance has also been there for clients when they needed treatment for children, the main situations covered being viral and gastrointestinal disorders, respiratory problems, tonsillitis, nasal polyps or otitis.
"A good health insurance helps people focus on the necessary treatment without having to think about money not only when a serious health problem occurs, but especially in medical situations that can happen frequently. The NN Health Insurance covers 90% of the most common affections and has been improved this year with new benefits that give people easier access to the medical support they need. With a digital process from purchase to payment for treatment, clients can claim their insurance indemnity in a few simple steps, through the NN Direct mobile app, and requests are resolved in a very short time of up to 48 hours", explains Gabriela Lupas-Ticu, Chief Marketing & Operations Officer at NN Asigurari de Viata.
For minor medical problems, the insurance offers access starting this year to remote medical counselling from Regina Maria doctors through direct chat on Whatsapp or in the Regina Maria app, as part of NN's partnership with the Regina Maria health network. At the same time, for complex cases, the NN Health Insurance has been extended with the second medical opinion service, both in Romania and abroad, which offers access to over 500 doctors from 90 renowned medical centers in Europe, Israel and the USA. Through this service, a medical navigator provides support to the patient in preparing the medical file and sending it to various specialists. The file can also be forwarded to a multidisciplinary committee that meets to discuss cases from an overall perspective, with the aim of finding the best solution for the patient's diagnosis and treatment.
Between 2016 and 2021, the number of Romanians with health insurance increased by almost 70%, reaching almost 370,000 at the end of the third quarter of 2021, for which the latest data published by the Financial Supervisory Authority is available. Around 35% of all new NN customers in the last 6 years have chosen the health insurance for themselves and their family, with 18% of policies being purchased for children.