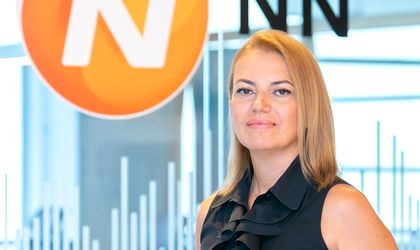 An accident or a health problem in the family can lead to unplanned expenses that many families in Romania cannot easily sustain. In such a situation, a family would need, on average, 90,000 lei in addition to the available financial resources, according to calculations based on UNSAR data on the Romanians' protection deficit.
Launched on World Health Day, the NN Health Insurance helps customers get the treatment they need without worrying about money when a health problem occurs. In total, NN has paid over 36 million lei for the medical services needed by insurance clients since launch, of which 12.4 million lei in 2022 alone, up by almost 46% from the previous year.
"The past few years have shown us all how important it is to take care of ourselves and our loved ones and protect everything that matters most. We notice people's growing focus on their health and a need for comfort that they can rely on financial support if a medical problem occurs, without straining the family's financial situation. A good health insurance does exactly that, it helps people get treatment without worrying about money whenever they need, in the clinics and hospitals they want, all in an easy digital process, from the moment of purchase to the payment for the medical services covered", explains Gabriela Lupas-Ticu, Chief Marketing & Operations Officer at NN Asigurari de Viata.
4 in 10 Romanians say they are more interested in health insurance than in past years, according to the latest UNSAR-IRES Barometer. At NN, about 34% of all new customers in the last 7 years have chosen to protect their health and the health of their family with the NN Health Insurance.
The NN Health Insurance covers hospitalization and surgery costs of up to 100,000 lei a year when an accident or illness occurs. The amount increases by 20,000 lei after each year in which the insurance was not needed and therefore no medical expenses were required, reaching up to 200,000 lei. At the same time, Romanians who choose more protection through the additional insurance for Cancer, Severe Burns and Organ Transplant can additionally receive up to 500,000 lei, which they can use however they need, without having to justify the expenses.
Thus, with a cost starting from only 5 lei per day, clients benefit from the financial support they need for hospitalization and surgery, including in serious situations, depending on the chosen level of protection. The insurance also includes the second medical opinion service, which provides access to more than 500 doctors from 90 renowned medical centers in Europe, Israel and the USA for the best diagnostic and treatment solution. And when minor health problems occur or a visit to the doctor is not immediately possible, such as on vacations far from home, at night or on holidays, the insurance offers immediate access to a Regina Maria doctor via Whatsapp chat or the Regina Maria mobile app.
The insurance can be purchased in a 100% digital process, based on an online discussion with one of 1,600 financial consultants across the country. Further, through the NN Direct mobile app, clients can access all their insurance information directly on their phone at any time, make payments and update their personal details. And when a health problem occurs and they need hospitalization or surgery, clients can announce the situation via the NN Direct app in a few simple steps that take just a few minutes. Hospitalization and treatment costs are paid by NN directly to the medical center when clients are treated in the NN network, which includes a total of around 275 partner hospitals and private clinics in Romania and abroad. And when they choose hospitals and clinics outside the network, clients receive a sum of money they can use however they need.