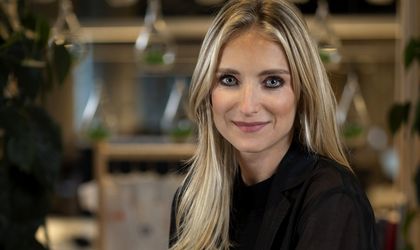 NN Romania, leader in the life insurance and private pensions markets, was designated Top Employer 2023, for the fifth consecutive year. The recognition is awarded by Top Employers Institute, the most prestigious global authority in certifying excellence and performance in HR practices.
The Top Employer 2023 certification reconfirms NN's position as a top employer, supported by the company's care and commitment to people. NN is constantly focusing on the experience offered to the team and on the personal and professional development of its 500 employees and 1,600 financial consultants and managers in its sales force. Therefore, the recognition as Top Employer 2023 reflects NN's people strategy, leadership, work environment, employer brand, practices for attracting, engaging and retaining people, professional development initiatives, company culture and values, as well as its ongoing efforts for wellbeing, diversity, inclusion and sustainability.
"At NN, people always come first, and the care for each colleague in the team is visible in everything we do, through the personal and professional development programs, the flexible and dynamic work environment, the initiatives that value talents and support creativity and performance, but also the continuous focus on people's wellbeing. NN is a place where every colleague is encouraged to take initiative and has autonomy in the decision-making process, is supported to always be better and grow within their team, and above all is inspired to explore passions and transform them into relevant skills for the professional activity. The team's experience matters, and we recently launched an initiative that allows us to show what is NN like as an employer, under the slogan NN, the place where you matter", says Meliha Yardim, Chief HR Officer of NN Romania.
The certification process carried out by the Top Employers Institute provides NN with an annual framework to evaluate and improve the programs implemented by the company, with the aim of creating a pleasant and productive work environment for every colleague in the team, regardless of their role in the organization or of where they work from. Therefore, all efforts to amplify the people strategy, the introduction of new tools, practices and benefits, as well as the initiatives to involve and recognize the merits of the team have an important contribution to NN's recognition as Top Employer every year.
Established more than 30 years ago, the Top Employers Institute has so far certified 2,053 organizations from 121 countries around the world, with a positive impact on the professional lives of more than 9.5 million employees.