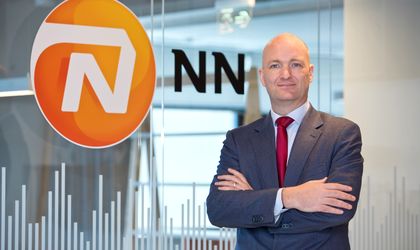 NN, leader in the life insurance market, supported its insurance clients and private pension fund participants with record benefits and payments totaling more than 770 million lei last year. Therefore, NN continued to be there for clients when they needed most in this volatile context and reports stable financial results across all business lines in 2022.
In the life and health insurance segment, NN Asigurari de Viata recorded gross written premiums of approximately 970 million lei in 2022, up from 940 million lei the previous year, unaudited financial data shows. The evolution confirms the clients' need for protection and financial stability in difficult contexts and their interest in insurance solutions that can provide financial support in case of unforeseen situations.
In 2022, NN Asigurari de Viata supported clients and paid record insurance benefits of more than 559 million lei, up by 16% from 2021, of which approximately 80 million lei were benefits for insured events and 479 million lei were benefits for redemptions and maturities. The liquidity ratio recorded last year was 2.61 and the solvency rate reported according to Solvency II was 203%, confirming the company's financial stability and capacity to hold its obligations to clients. At the same time, the company increased its footprint in the economy through total contributions of approximately 68 million lei paid to the state budget, 23% above the previous year's level.
"2022 was a year that reminded us all once again how important it is to take care of ourselves, of our loved ones and of what truly matters. Through everything we do, at NN we aim to be a real support to the more than 2.2 million Romanians who rely on us in their efforts to secure a better financial future. The company's development reconfirms that we have a solid financial foundation and a good position to continue our mission of being there for people when they need most, always offering relevant insurance and private pension solutions that protect what matters to them", said Gerke Witteveen, Chief Financial Officer at NN.
NN Asigurari de Viata managed financial assets worth 4.45 billion lei in 2022, close to the amount recorded at the end of the previous year as a result of efforts to attenuate effects of the financial markets' volatility on insurance with an investment component. The company closed 2022 with a gross profit of 106 million lei, according to the unaudited financial results, 23.7% above the previous year's level which was marked by a higher volume of investments in digital transformation.
In the voluntary private pension segment managed by NN Asigurari de Viata, the company continued to support clients save more for retirement. Net assets under management surpassed the 2 billion lei level at the end of last year, cumulated for NN Activ and NN Optim funds, 7.1% above the level in 2021, representing a 55.4% market share according to Financial Supervisory Authority data. The two funds cumulatively exceeded 300,000 participants at the end of last year, equivalent to almost 48% of the total number of Pillar III participants. NN Asigurari de Viata also supported participants of the two funds who met the requirements to benefit from their Pillar III pension and paid a total of more than 53 million in 2022, according to unaudited financial data.
At the same time, in the mandatory private pensions segment managed by NN Pensii, 2022 was closed with net assets under management of 33 billion lei, 6.2% above the level at the end of 2021, representing a 34.3% market share, according to Financial Supervisory Authority data. The fund managed by NN Pensii had 2.08 million participants at the end of last year, equivalent to 26.2% of the total number of Pillar II participants and paid almost 160 million lei to those who qualified in 2022 to benefit from the amounts accumulated in their Pillar II private pension account.
In 2022, NN amplified its contribution to the wellbeing of the communities it is part of in Romania, supporting socially relevant initiatives that focus on health, education, support for those in need and financial inclusion. In total, NN Asigurari de Viata supported initiatives with over 3.7 million lei and NN Pensii with 0.7 million lei, unaudited financial data shows. The most important initiatives carried out last year were the partnership with the Inima Copiilor Association for the expansion of the Cardiac Surgery Department of the Marie Curie Children's Hospital in Bucharest and the partnership with the Autism Voice Association for the opening of the Autism Voice Institute, the first Multifunctional Autism Recovery and Research Centre in Romania.