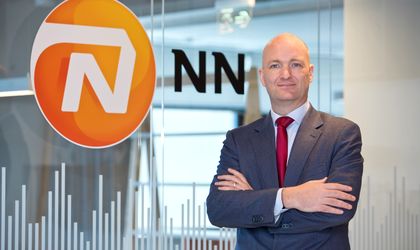 NN Asigurari de Viata, the leader of the life insurance market, closed the first 25 years of activity in Romania with a significant footprint in society and in the local economy.
Since July 1997, NN supports clients to protect everything that matters most to them, contributes to relevant social causes in the communities it is part of and, throughout its overall activity, amplifies its role and impact in the economy each year.
NN is always there for its customers and, since the beginning of its activity in Romania, has paid total benefits of over 446 million euro for insured events and maturities, of which almost 60 million euro only in 2021. NN Asigurari de Viata's assets under management reached 930 million euro last year and gross written premiums reached almost 190 million euro.
Over the course of 25 years, NN has continuously developed its portfolio of products and services to offer customers relevant protection solutions, adapted to their dynamic needs. Starting 2007, NN expanded in the mandatory and voluntary private pensions segment, in 2016 it also entered the health insurance market, and in 2020 it expanded in the general insurance segment with the launch of voluntary home insurance. Today, NN has over 2.2 million insurance and pension customers, representing a quarter of Romania's active population.
With almost 500 employees and 1,500 financial consultants in Romania, NN Asigurari de Viata has contributed to the economy with over 170 million euro in taxes paid to the state budget since July 1997. At the same time, it contributed to society and supported social causes of impact with over 3.6 million euro, of which 1 million euro and over 1,000 hours of volunteering only from the beginning of 2021 until now.
"NN's performance, impact in the economy and contribution to society in the first 25 years of activity in Romania confirm that we are a solid financial company, which always puts customers first and seeks to contribute, through everything it does, to the well-being of people and overall society. That's why we always bring solutions that are relevant to people's needs, we are there for them when they need most, we offer a digital experience and we focus on generating long-term benefits for customers, all of which we will continue to do in the next 25 for years", says Gerke Witteveen, Chief Financial Officer of NN Asigurari de Viata.
Digitalization has been one of NN's strategic priorities in recent years, both in terms of activity and customer interaction with their products and services. NN has developed the ecosystem of digital tools and processes offered to customers from purchase to requesting benefits and is constantly investing in the NN Direct mobile app where they can find information about their products. In NN Direct, customers can manage their product portfolio, make payments and claim benefits for insured events, in a process that takes only a few minutes.
This year, on the occasion of the 25th anniversary in Romania, NN will soon add a new section to NN Direct, where insurance customers can access loyalty benefits such as gift vouchers or discounts for products and services offered by NN partners. As a result, life and health insurance customers will be able to find and digitally activate the benefits provided by NN directly in their account on the mobile app.