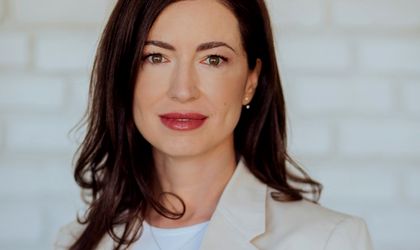 Metropolitan Life SAFPAP continues to invest in digitization and improvement of the quality of its services and comes to support participants with the improved version of the digital platform Your Pension Metropolitan Life.
The portal is addressed to all participants in the privately managed pension fund Metropolitan Life, it is available at pensie.metropolitanlife.ro, and it can be accessed through the browser, both on the desktop and mobile devices.
To provide its participants with complete information on their financial future and to facilitate their access to data on the status of their mandatory private pension account, Metropolitan Life SAFPAP is relaunching the digital platform, an upgraded, easier-to-navigate version they can consult the financial situation on, as well as other useful information. Originally launched in 2008, the platform has benefited from significant improvements in the user interface, functionality, and experience, aligned with market trends and designed to facilitate participants' access to information of interest.
"Metropolitan Life SAFPAP participants and their easy access to information on Pension Pillar II are constantly a priority for us. We appreciate the partnership and trust of our participants and understand the importance of transparency when it comes to their financial future. We are therefore pleased that we can reaffirm, once again, our commitment to creating simple processes in line with the needs of our participants through these improvements to the Your Pension Metropolitan Life platform." said Oana Velicu, General Manager of Metropolitan Life SAFPAP.
The digital platform provides online access to information such as the monthly contributions paid by the employer to the Pillar II Pension account, the evolution of the amounts in the account, as well as the total current value of the account. Moreover, from the platform one can also see the evolution of the unit value of the net asset, which reflects the investment performance of the pension fund, from its establishment until now. Participants can also update their contact details to which they wish to receive their annual information as well as other communications sent by Metropolitan Life SAFPAP.