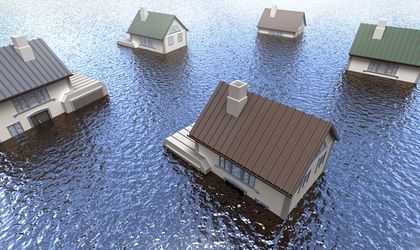 The number of the active compulsory insurance policies for dwellings (PADs) rose 0.52 percent in October, reaching 1,687,495 million, compared to 1,678,816 PAD active policies on October 31, 2017, according to statistics by the Retirement Insurance Pool for Natural Disasters (PAID), the company that issues this type of insurance.
Compared to the number of policies existing on January 1, 2018, a decline of 0.37 percent was recorded at the end of October. According to PAID, at the end of October, 75.2 percent of the nationally active policies were signed in the urban area and 24.8 percent in the rural area, and 93.4 percent of the PAD policies, according to the type of dwelling, were type A (those with reinforced concrete, metal or wood resistance structure, with outer stone walls, burnt bricks or materials subjected to thermal or chemical treatment) and 6.6 percent type B dwellings (those with bare brick exterior walls or material not subjected to thermal or chemical treatment).
By region, the highest number of active insurance policies are in Transylvania (21 percent of the total), Bucharest (19 percent) and Muntenia (18 percent), and the lowest are in Maramures (3 percent of total policies) and Bucovina (3 percent).
Romania has around 9 million dwellings in total.
PAID has been issuing mandatory housing insurance since July 2010. The primary purpose of PAID is to include insurance for the three risks of natural disasters – earthquakes, floods and landslides – for all homes in Romania. Compulsory Housing Insurance (PAD) costs EUR 20 for Type A dwellings (maximum insured EUR 20,000) and EUR 10 for Type B dwellings (the insured amount is EUR 10,000).