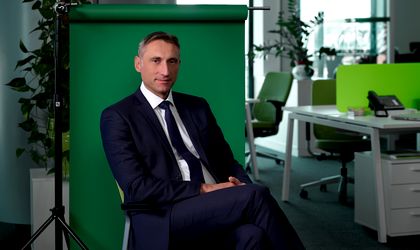 Groupama Asigurări, one of the leaders of the Romanian insurance market, has launched travel insurance in Romania, a product designed to meet the current needs of Romanians in terms of holidays. According to the company, they are now more interested in domestic travel, given the context of the coronavirus pandemic and travel restrictions imposed by other countries. Thus, Groupama Asigurări supports its customers in a difficult and marked moment of unpredictability, in which the need for comfort has increased.
"The current context has changed the paradigm of holidays abroad. In our turn, we have adapted and created a product that meets the real needs of today's customers, domestic travel. The last few months have shown us that we are resilient, that there are solutions to spend our free time safely and relaxed and, last but not least, that we have a destination country in terms of destinations. Now we can travel more peacefully, "said Călin Matei, Deputy General Manager, Groupama Asigurări.
The insurance is addressed to Romanian or foreign clients who purchase holidays in Romania through travel agencies or directly through individual bookings on profile sites and can be purchased from Groupama Asigurări agencies, but also through collaborators. Soon, travel insurance in Romania will be available through the company's website, www.groupama.ro.
The basic package of travel insurance in Romania includes insurance for medical emergencies and accidents, in the amount of 10,000 euros, respectively 1,000 euros, offering customers 24/7 access to the organization and direct settlement of assistance services. The client has the possibility to add both adults and children to his insurance.
The insurance policy for trips made in Romania can also include a series of additional coverages, added according to the needs of each client: medical coverage in case of practicing seasonal sports, in case of domestic flights or interruption/extension of the trip. In the current context, the insurance regarding the cancellation of the trip (cancellation) is highlighted, which, in case of an unforeseen event (medical, family, material or legal) that prevents the client from benefiting from the planned trip (stay/city break/camp/trip), reimburses the expenses incurred. for services purchased in advance: event tickets, transport, accommodation, museum access tickets, concerts, spa & beauty experiences, leisure flights, nautical or adventure activities.
The policy can also be purchased when the client is already on vacation, with the mention that the benefits can be accessed after 3 days, and the events that occur during this period cannot be compensated.
In the event of an insured event occurring, the customer must call the dedicated number 0374.110.115 within a maximum of 48 hours from its occurrence, provide information on the event produced and follow the instructions received.
Groupama Asigurări also has in its portfolio Travel Insurance Abroad, which derogatively, starting with March, also covers the events caused by COVID-19. More details on the Groupama Asigurări website.