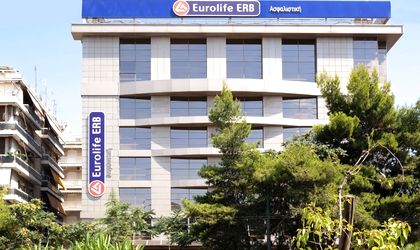 Eurolife ERB Asigurari, in partnership with the platform www.bilete.ro, launches En Garde: the first Romanian policy dedicated to protecting those who purchase online tickets for shows, cultural and sports events. It can be purchased simply and quickly, during the ticket buying process, directly from www.bilete.ro.
The main benefit that En Guard provides to customers is the ability to fully recover the amount of the purchased tickets if an unforeseen situation prevents them from taking part in the show. Insurance is calculated as a percentage of the shopping cart and 4.5 percent of the ticket price and is available for all purchases on the partner site, using online payment or courier.
"We mark the beginning of 2019 by launching a new unique insurance product in Romania and the first in the Eurolife ERB Asigurari portfolio developed by a partner – www.bilete.ro, one of the largest ticket sales platforms in Romania. At Eurolife, we are committed to demonstrating that insurance is a useful, simple and up-to-date tool that fits perfectly with customer preferences and expectations, and En Garde is another proof of that. We continue to pay attention to the new technological trends in the market and are open to new ideas to make a difference and transform insurance into a product whose benefits are much easier to understand," said Anita Nitulescu, CEO of Eurolife ERB Asigurari Romania.

"For the bilete.ro team, the convenience for the buyer of cultural and sporting experiences is essential. That is why we are glad to offer him the advantage of fully recovering the ticket equivalent for any show available through www.bilete.ro, through the collaboration with Eurolife ERB Asigurari. It is a new service and benefit that we hope will be appreciated by as many Romanians as possible who are passionate about new leisure options," said Andreea Pop, managing director bilete.ro.
Eurolife ERB Asigurari Romania and bilete.ro estimates that about 45 percent of all online purchases and reimbursements will include En Garde insurance.
En Guarde insurance covers multiple risks that can prevent the ticket owner from attending the show, including: various medical cases (illness/accidents involving hospitalization, home rest recommendation, investigations or treatments on the date and time of the show); family situations (birth of a child or nephew, death); material causes (fires, floods), other incidents (ticket theft, public transport strike, vehicle defaults on the way to the show, cancellation/delay of flight).