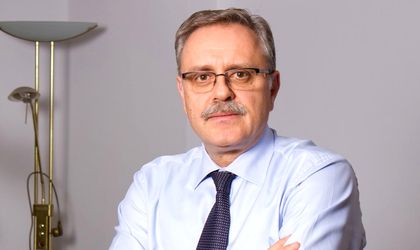 Cristian Rosu, ASF vice-president for the Insurance-Reinsurance sector, said that the consumer is the main concern of both insurers as well as the Financial Supervisory Authority (ASF).
"The consumer is at the center of attention for both insurers and the Financial Supervisory Authority, not only through the activity we carry out, but also through the legal imposition of certain provisions, which is why we must come to consumers' concern thorugh all our actions. When I say this, I think about legislative and non-legislative actions, control or supervision and control of the market, the stability of insurers or the conduct of insurance. I think that we have to develop all the other elements of an insurance market around the consumer, in order to be able to talk about a sustainable and developing market," said Rosu.
In the first semester of 2019, the insurance market increased by 7.8 percent, due to "all of those who exist in this market, act and properly develop these insurance products to be consumed by the public. ASF's main concerns are the stability of the insurance market and the protection of consumers, so they don't receive improper, poor quality or disadvantageous services," Cristian Rosu added.
October is the Home Insurance Month, a campaign that this year speaks about the impact of climate change and the degree of coverage in housing insurance in Romania, which, although it is around 20 percent, is still insufficient. In this context, the vice-president of ASF noted that in order to increase the scope of compulsory home insurance, the Authority is proposing some changes.
"The first element would be a legislative amendment that would make compulsory housing insurance law more permissive and flexible. When I say permissive I think about opening up the shareholding of PAID. We want to open the level up to 25-30 percent as a share in total capital. We also aim to be able to allow into shareholding any company or legal entity that has a demonstrable financial stability. So we are not limited only to insurers," said the vice president of ASF.
"Then we have to stimulate the distribution, even in PAID, even by allowing them to both sell directly and carry out damage instrumentation and liquidation of damages. We will also allow city halls to get authorized as secondary insurance distributors, so that people can have a point of contact with those selling such products in the places where they live. Last but not least, in order to make it even more attractive, we want to introduce storm risk, which would not affect the price of the insurance policy," added Cristian Rosu.
The ASF official also stated that he does not foresee increases in the PAD policy in the two years following the new legislative formula coming into force.
Rosu recommended that the population trust insurance and purchase policies before the risks occur, because it is much cheaper to buy a policy than it is to pay the damages.