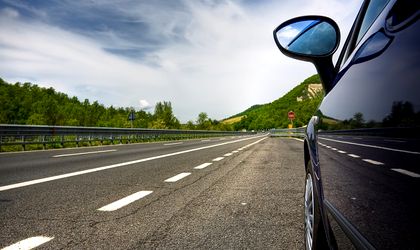 Players tip the mandatory car insurance market to stabilize in 2018, after years of controversies such as bankruptcies and driver protests against the cost of RCA policies.
By Ovidiu Posirca
The RCA insurance market fell by 8.2 percent last year to RON 3.7 billion (around EUR 800 million) worth of gross written premiums, year-on-year.
"In 2018, the RCA market will be more stable and predictable, due to the legal package approved in 2017 regulations that brought benefits for the industry and mainly for consumers: direct settlement as a support mechanism for customers when selecting damage coverage services, for those with a high degree of risk," representatives of the National Union of Insurance Companies in Romania (UNSAR) told BR.
Some players might focus more on developing the optional CASCO insurance product, added UNSAR. The main challenge is the old stock of registered cars, whose average age climbed from eight years in 2016 to 12 years and three months in mid-2017, according to representatives of the Romanian Auto Registry (RAR).
Companies will continue to grapple with an auto market marked by massive imports of second-hand cars from Western Europe.
"Insurers will have to market to customers CASCO products that are adapted to the car stock, translating into products that have a more restrictive coverage both for the customer and the insurer," added UNSAR. On the car segment, they will also have to keep up with new technologies, including driver-assist and self-driving systems, which means they will further have to update their risk policies.
Trends in the car market have a crucial role in the overall development of the insurance industry. Auto insurance cover represented around 74 percent of the total gross written premiums in general insurance and 59 percent of the gross premiums subscribed by insurers in the previous year.
The annualized value of an RCA policy fell by 14 percent year-on-year to RON 695 in 2017, with prices for individuals at RON 518, while for companies they reached close to RON 1,300. The average amount paid out by insurers for damages was around RON 5,600.
RCA direct settlement gaining ground
The system of direct settlement for RCA is becoming increasingly used on the market, according to players, as it allows insured drivers to be compensated by their own insurer for damages in the event of incidents where they are not at fault. This is an extra, payable option for any driver that purchases a mandatory RCA policy. It boosts after-sales operations, but cannot replace the full coverage of CASCO. Calin Matei, deputy general director of Groupama Asigurari, says that there is growing interest among the company's customers for the direct settlement facility.
"We believe there is significant growth potential for this type of policy in Groupama's RCA portfolio and we're aiming for policies with direct settlement to reach over 10 percent of the RCA portfolio by the end of 2018," Matei told BR. Elsewhere, for Gothaer Asigurari Reasigurari, the CASCO segment accounts for roughly one quarter of its general insurance portfolio. "From this perspective, we don't foresee significant changes, but on the other side, the increase of auto repair costs (by around 10 percent versus 2016, due to the cost of spare parts and painting materials), as well as insurers' efforts to optimize administrative expenses, manage their portfolios and improve the net result of this segment, will represent some of the biggest challenges in 2018 and beyond," Mihut Marculescu, chief underwriter at Gothaer Asigurari Reasigurari, told BR. He added that the insurer is planning to increase its presence in the CASCO market.
Players also predict an expansion of the insurance market in the non-auto segment. According to UNSAR, insurance for fire, natural disasters and other categories grew by around 6 percent year-on-year.